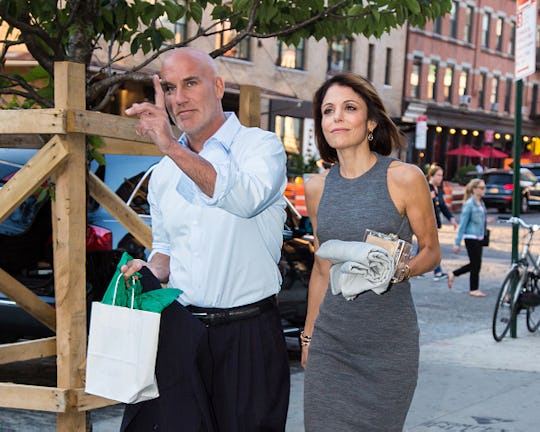 Alessio Botticelli/Getty
What Is Dennis Shields' Net Worth? Bethenny Frankel's New Guy Is Doing Alright
After months of rumors and some spiteful jabs by Countess Luann de Lesseps "Well you're dating a married man, too!", The Real Housewives of New York's Bethenny Frankel has finally copped to the fact that she is in a (presumably) happy and healthy relationship. The name of her partner is Dennis Shields, and the lucky man has actual known Bethenny for years. Since they run in the same circle, this guy has got to be in the same astronomic sphere of affluence right? What is Dennis Shields' net worth? If you guessed crazy high, then you'd be right.
According to The Net Worth, which is by no means a 100 percent reliable source, Dennis' net worth is estimated to be at around $11 million. Well, hello there, Dennis. It appears that Dennis acquired his wealth the old fashioned way, by becoming extremely prominent in the New York City banking world. Dennis is the founder and director of the federally chartered bank, Esquire Bank. He helped found the crowdsourcing company YieldStreet and the American Legal Finance Association (ALFA). He has also been the CEO of his company LawCash, since it was started in the year 2000. Of course it also helps that he comes from a prominent New York family. Gail Shields, his mother, is a lawyer and his father, Lawrence Shields, is a neurologist. With that kind of pedigree, the man was basically destined for success.
While Bethenny's wildly successful business venture, her Skinnygirl Brand has been helped in no small part by her participation in The Real Housewives of New York, her boyfriend is reportedly a little more camera shy. He did not film any scenes of The Real Housewives of New York this season, and is probably unlikely to appear on the show any time soon. This is a terrible shame, as I would love to know the guy apparently worthy of Bethenny a little better.
Then again, it's highly probable that Bethenny and Dennis are taking the right route with this relationship. Her last major relationship ran its course in front of an audience of millions, and it clearly did not go well. This time around, Bethenny seems to be trying to keep her private life private, which makes me think that Dennis could be around for a long time.