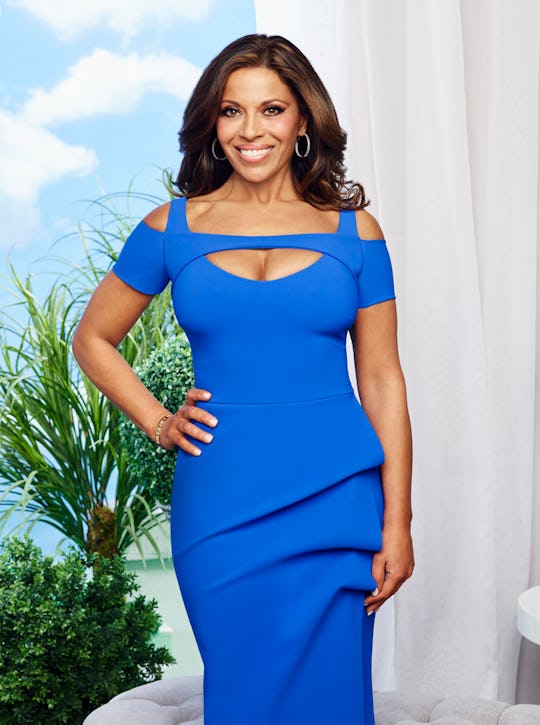 Tommy Garcia/Bravo
What Is Dolores Catania's Net Worth On 'Real Housewives'? She Is Super Successful
Real Housewives of New Jersey's seventh season is about to kick off on Bravo this Sunday, July 10th, and there are two new Housewives on board joining Teresa, Melissa, and Jacqueline this year. One of them is Dolores Catania, who is a longtime family friend of Jacqueline, Kathy Wakile, and the Manzo family. Her daughter, in fact, walked in Lauren Manzo's wedding alongside Jacqueline's daughter Ashlee. This season, we see her growing close with Teresa, who claims the two are "cut from the same cloth." So what is Dolores Catania's net worth on RHONJ? She's definitely accustomed to the same lavish lifestyle that Teresa has acquired for herself.
With humble beginnings working as a corrections officer and surgical technician, Dolores eventually began working in real estate, which is where she amassed the majority of her fortune. She's now a business woman who runs several successful fitness centers. As of 2016, her net worth is reportedly around $3.5 million. Dolores is also a mom to two college-aged children, and although she has been divorced for 15 years, she and her ex, Frank Catania, are still close. His assets are estimated to match his wife's, with his net worth said to be around $4 million. Frank specializes in gambling law, with a JD from Seton Hall University in New Jersey, but he also had a brief stint in politics, serving as the director of the New Jersey Division of Gaming Enforcement.
Dolores was rumored to be making around $30,000 per episode of RHONJ, where she seems to be cast as a new ally to Teresa, who says of their friendship, "We're like true Italians: we'll stick with you till the end."
And we do see Dolores in the trailer with Jacqueline, expressing concern for how Teresa will handle Joe going to prison (not well). But she's also shown screaming at Teresa, saying, "Trust me when I f*cking tell you, I've had enough of it all! I don't f*cking deal with this sh*t!"
Tre, for her part, seemed completely unruffled by the meltdown, so maybe the two were simply commiserating and Dolores got heated, without meaning to direct her tirade at Teresa. Either way, she definitely has the temper of a New Jersey Housewife, which should mean some great material for Season 8.