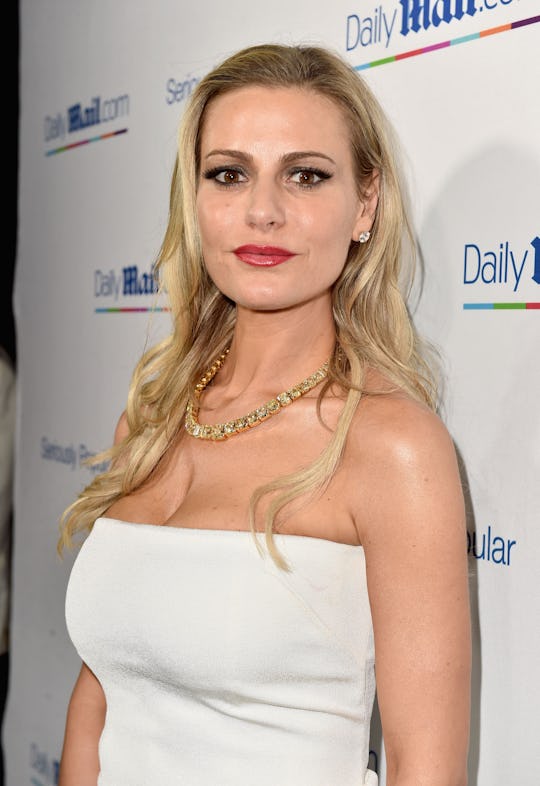 Alberto E. Rodriguez/Getty Images Entertainment/Getty Images
Dorit Kemsley's Accent Has Many Fans Confused
There are a lot of questions circling the newest housewife on The Real Housewives of Beverly Hills. It's only Dorit Kemsley's first season on the show and she's already fully caught up in all the drama. While some fans love her, others are already over it. But there is one thing everyone collectively wants to know: what is Dorit Kemsley's accent on The Real Housewives of Beverly Hills? Although the newest housewife is originally from Woodbridge, Connecticut, and spent the first 19 years of her life there, Kemsley has developed a slight British accent that tends to pop up now and then.
Some fans believe Dorit is just putting on the accent, but it seems pretty genuine to me since she is married to Paul "PK" Kemsley, who is in fact British. However, it is a little strange that, as far as we know, Dorit never actually lived in Britain. After living in Italy for 10 years, she returned to the U.S. to live in New York where she met PK. It was there that they married before moving to L.A. While it's possible Dorit just gained an accent through osmosis, thanks to be in close proximity to her husband, it does seem a little suspicious. It doesn't help matters that Dorit tends to make it seem like she's from Britain.
This very fact came up when Dorit and Erika Jayne initially got into a disagreement at the White Party. During a discussion about whether a British or American sense of humor was better, Dorit proudly claimed she was pro-British. Naturally Erika wasted no time reminding Dorit that she's really from Connecticut and is very much American. Talk about a reality check!
The two ladies' disagreement has since spiraled into an all out fight and naturally fans, as well as the other Housewives, have chosen sides. Dorit has the unfortunate role as the newbie and therefore doesn't have much standing with the other housewives or the fans. Many fans are already hoping Dorit doesn't stick around for another season, but not everyone. Despite the backlash against her, there are some fans that are team Dorit.
Whether you love her or hate her, Dorit has definitely brought an added dose of drama to the show and it'll be interesting to see what she does next. The Real Housewives of Beverly Hills airs on Tuesdays on Bravo at 9 p.m. ET.