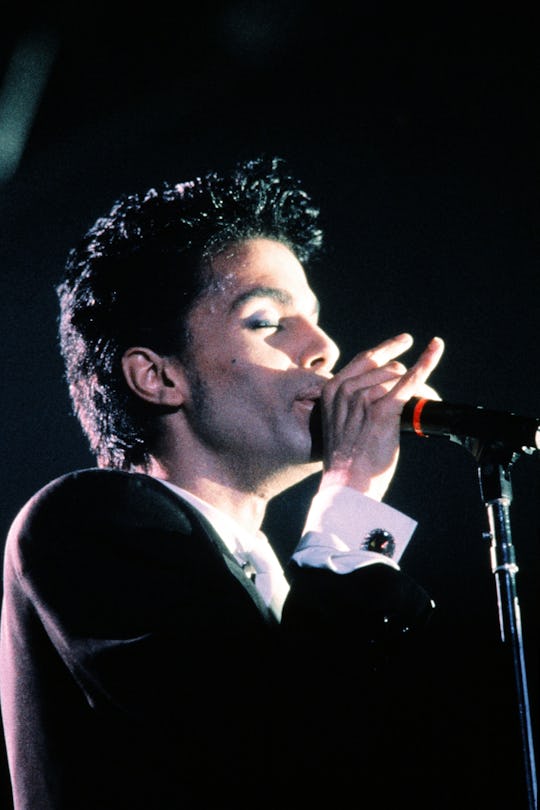 PASCAL GEORGE/AFP/Getty Images
What Is Fentanyl? The Opioid That Killed Prince Is 50 Times More Powerful Than Heroin
Music legend Prince died of an accidental overdose of Fentanyl, a Minnesota medical examiner revealed on Thursday, ending weeks of speculation over what caused the 57-year-old singer to pass away inside the elevator of his Minneapolis mansion in April. It's unclear whether a doctor prescribed the Fentanyl or it had been otherwise obtained. But the opioid that killed Prince has been taking the lives of hundreds of Americans on the front lines of the heroin epidemic for some time now. So what is Fentanyl?
Fentanyl is a painkiller that was made in the 1960's to treat extreme pain after surgery. It looks just like heroin, but is 50 times more powerful. The drug is often laced into heroin, but has increasingly been sold on its own, sometimes without the user's knowledge. Even a small sample of fentanyl can be fatal.
"When you inject it, it hits before you're even done giving the shot," a woman told The New York Times under condition of anonymity. "That's why so many people get caught with the needle still hanging out of their arm. It's bam! To your brain."
Prince, who was known for living a clean lifestyle, started taking opioids to help manage pain he developed from jumping off of speakers while performing in heels.
Overdose deaths involving prescription opioids have quadrupled since 1999, according to a 2016 report by the Centers for Disease Control. Fentanyl's popularity spiked when cartels figured out how to make the potent drug more cheaply than heroin. States have since seen a spike in the number of seizures caused by the drug. In 2014, fentanyl seizures grew to 4,585 from 618 in 2012, according to The New York Times. Last March, the Drug Enforcement Administration issued a nationwide alert warning, "overdoses related to fentanyl are occurring at an alarming rate throughout the United States and represent a significant threat to public health and safety."
Some in the substance abuse treatment community see Prince's death as an opportunity to open a dialogue about the drug's effects on Americans.
"He was such a great person, an amazing musician," Catherine Fennelly of Quincy, Massachusetts, whose 21-year-old son died of a fentanyl-laced overdose of heroin last year, told the AP. "Someone who followed him might be like, 'Wow, it affects everyone. No one's invincible."
Still, others had mixed feelings about the attention Prince's death received. "I get a little resentful when all the hype is out there because it's a celebrity," Tracy Hauck is executive director of the Turning Point Center, which helps people trying to recover from addiction, told the AP. "It happens to other people every day."