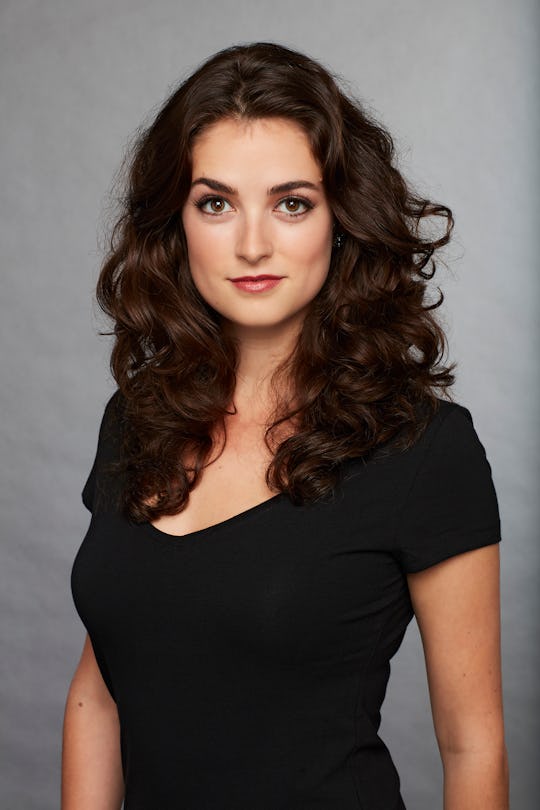 Craig Sjodin/ABC
Jacqueline's Very Focused On Her Career Goals Outside Of 'The Bachelor'
While everyone watching The Bachelor this season was focused on Bekah M.'s youth, Krystal's stunning lack of self-awareness, and Kendall's taxidermy collection, Jacqueline was secretly being incredible and nobody knew it. But there's so much viewers may not know about her. For instance, what is Jacqueline's job outside of The Bachelor? This contestant is very focused on her career goals. Incidentally, I also suddenly want to be her best friend, though I'm afraid she's not going to make it much longer on the show, considering how little screen time she's gotten. I think it's time to start a Justice for Jacqueline hashtag on Twitter, don't you? Plus everybody loves alliteration.
When Jacqueline got her first one-on-one date on Week 6 in Paris, Bachelor viewers all over the world emitted a collective, "Wait, who's this now?" And then she said that getting a one-on-one in Paris was like getting a pony. But also, "if you don't learn to ride the pony in one day it will be shot." And that's when I knew that Jacqueline was my favorite Bachelor contestant ever. That was a funny and articulate line! Points for Jacqueline! She also struggled to walk in heels on cobblestones — relatable! And she was honest with Arie when she told him that getting her Ph.D. was important to her, and she wasn't going to give up her career ambitions for anything or anyone — goals!
Editor's Note: The Instagram post has since been deleted.
So now that I know that Jacqueline is yet another woman on this show that is potentially (definitely) too good for Arie, I want to know what she's studying, where she works, and if she'd be interested in grabbing a cup of coffee downtown with me sometime. According to her official bio on the ABC site, Jacqueline is a research coordinator at a psychiatry research lab. "It's important experience before getting a Ph.D. in chemical psychology. My career is very important to me," she wrote on the site. You know what, Arie might be right. She could be too intelligent for him.
On their one-on-one date, Jacqueline didn't pull any punches when she asked Arie if she was just an "experiment" to him or if he was genuinely interested in her. Arie then admitted that he was at first a little intimidated by her because he worried that she was too smart for him. "Why did you think you wouldn't be attracted to someone intelligent?" she asked, causing me to literally whoop out loud in my apartment and terrify my cat. Arie mumbled something about insecurity but I was too busy celebrating this rare win for feminism on The Bachelor to care.
Editor's Note: The Instagram post has since been deleted.
The show teased everyone into believing that Arie wouldn't give Jacqueline the rose because she needed to stay in New York to finish her Ph.D. and Arie was very rooted in Scottsdale. But he did give her the rose because, as he said, "I don't really see her ambitions and dreams as a hindrance. It would just be another obstacle that we have to get through together." How very forward thinking of you Arie to consider her career ambitions as a mere "obstacle" and not a "hindrance."
I don't think that Jacqueline is going to secure Arie's final rose in the end, and not just because it looks like he's intimidated by both her intellect and her future plans. He's clearly formed stronger connections with other women in the group, and Jacqueline hasn't gotten much screen time before. But somehow I think this is probably best for everyone involved. At least this will give her a way to finish her Ph.D. program and follow her dreams without worrying about some dude in Scottsdale who needs more attention. You go girl.