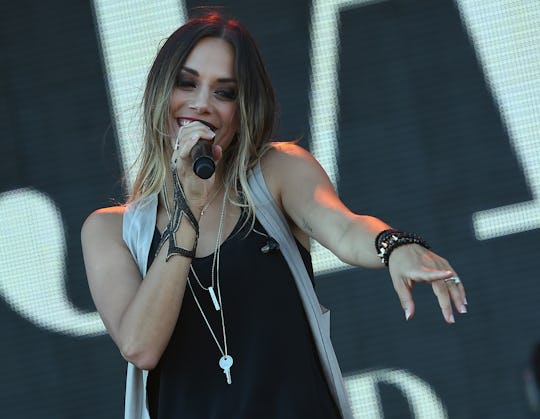 Rick Diamond/Getty
What Is Jana Kramer's Net Worth? The 'DWTS' Contestant Is Killing It As A Single Mom
We haven't seen much of Jana Kramer since she was the bad girl actress Alex Dupré on the much beloved teen soap opera One Tree Hill, though her career as an actress actually began several years before she appeared on the show. Kramer is also a country music singer and appears to be doing pretty darn well for herself, marital issues and tabloids be damned. What is Jana Kramer's net worth these days then? Basically, she's sitting pretty.
Kramer gained a lot of attention recently when it was revealed just how extensively she was allegedly abused by her first husband more than 10 years ago. Luckily she found the strength to leave him and now has an infant daughter, Jolie, who is clearly the actress's entire world. She recently split with her husband Mike Caussin after he checked into rehab. While life has certainly not been a cake walk for Kramer, it doesn't seem to have hurt her bank account, at the very least. According to multiple sources such as The Net Worth (which is not always a reliable source), Kramer is worth around $2 million these days. She may have to raise her daughter as a single mom, but at the very least she's got the funds to make it work.
Kramer began her career in the early aughts, and has appeared in the movie Click, Friday Night Lights, 90210, and Entourage before landing the role on One Tree Hill that was to be her most famous. Like her character on that show, Kramer is also a country singer. She released her most recent album Thirty-One, in the fall of 2015. Her most recent acting role was in the indie Country musical film, Country Crush.
Now, Kramer has found herself suddenly back in the spotlight on the 23rd season of Dancing With the Stars, partnered with Gleb Savchenko. After a slow start, Kramer received her highest score yet for her emotional Contemporary routine dedicated to her daughter, who she describes as being the best part of her life these days. Of all of her many professional projects, it's clear that Kramer enjoys motherhood the best of them all.