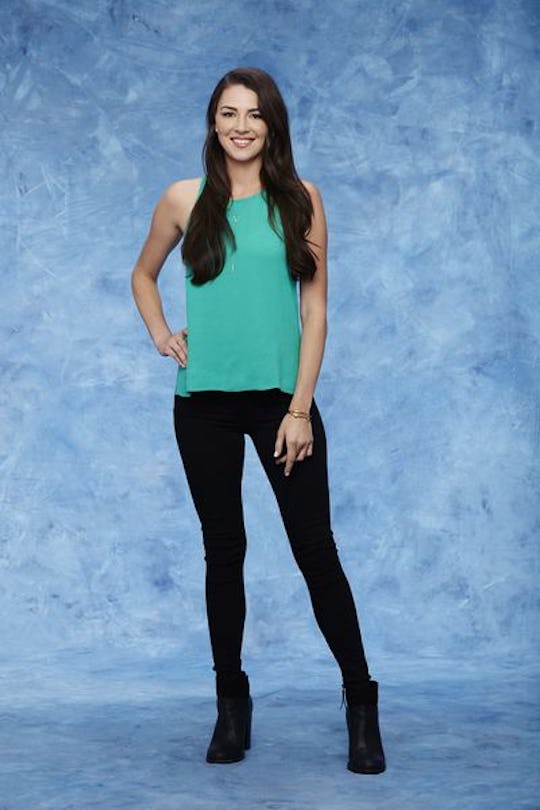 Craig Sjodin/ABC
What Is Jen Saviano's Job Outside 'Bachelor In Paradise'? She Found Her Niche
Jen Saviano is a recent Bachelor contestant who is now making her way to Bachelor in Paradise, where she'll hopefully be more successful at finding love than she was at winning Ben Higgins' heart. She did make a great first impression on that show and made it about halfway through the season (she was eliminated in week five) but was ultimately eliminated. However, Jen doesn't seem to be hurting, especially considering she jumped on board for another shot at love on BiP. But what does she do when she's not romancing for the cameras? What is Jen Saviano's job outside Bachelor in Paradise?
Bach contestants don't always have the most realistic careers going for them (or even any careers at all), or jobs that are easy to define. That's not true of Jen, though her job is definitely more on the unconventional side. In her Bachelor bio, Jen referred to herself as a small business owner and her entrepreneurial efforts have yielded an online store and a blog. The site, Hot Pink Hanger, sells clothes, accessories, and jewelry, often with Jen modeling the designs herself. She seems to be building something of a personal lifestyle brand, because her blog Miss Lifestyler focuses on everything under that umbrella: fashion, food, travel, and health. She's got what looks like a steady stream of Instagram sponsorships, too.
Prior to getting into all the fun that comes with turning oneself in a brand, Jen was a student at Flagler College and a member of the NCAA Division II Tennis team, from 2008 to 2012 when she graduated. She then took up a job as an executive administrative assistant at the Saviano High Performance Tennis Academy. And that name isn't a coincidence – Jen's father is Nick Saviano, former professional tennis player and current coach. Tennis is definitely in her blood, but Jen has set out on another path with her website.
On her blog, Jen explains that the site's goal is to be all about balance, with "a happy and healthy energy lingering on each post." She certainly hits all the bases of the usual lifestyle blogger (down to namedropping Jo Malone candles) and pads out her content with fashion posts and recipes, making it a one stop shop for anyone who finds themselves envious of her style.
It's certainly not the most bizarre career ever to come out of The Bachelor and Jen seems to have found success with it – plus it's flexible enough to give her plenty of time to chase her Bach dreams.