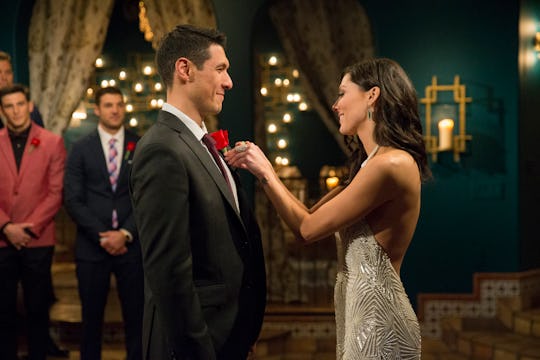 Paul Hebert/ABC
John Helped Create Venmo, So Does That Mean He's Super Rich?
On The Bachelorette, there are always those contestants that seem like more a catch than others. During the premiere, fans can already spot the latter contestants, like John Graham. What is John from The Bachelorette's net worth? No big deal, or anything, but he helped create Venmo.
For those of you who exchange money with your friends the old fashioned way — cash — Venmo is a mobile payment app. Users simply connect their bank information and they're able to finally pay that friend back for the Beyoncé tickets they promised they were good for months ago. According to Verto Analytics, Venmo has 10 million monthly unique visitors as compared to Square Cash, a competitor, which has 3 million monthly unique visitors. While PayPal trumps both of them with 32 million monthly uniques, PayPal actually acquired Venmo in 2014 as part of Braintree, which previously bought Venmo for $26.2 million. Paypal paid $800 million for Braintree/Venmo.
According to his ABC biography, John "is a start-up company success story who's working hard in the hustle and bustle of the Silicon Valley tech scene." It also says he's a 28-year-old "software engineer," but makes no mention that John was the fifth person hired at Venmo. So, is he rolling in it?
There's no information about John's exact net worth online, and he was mum about his involvement with Venmo during the premiere (then again, he did only have maybe 2 seconds of screen time). Furthermore, according to his Instagram biography, John is now "formerly at Venmo." John's LinkedIn says that he actually left Venmo in 2016, and has been a product engineer for The Fin Exploration Company since.
John isn't all mobile apps and tech, though. His ABC bio states, "When he's not working, you can find him wine tasting, playing guitar or making his world-famous banana bread." This makes sense, given that he has an online cooking show called Kitchen Talk. He calls himself "Chef G," and along with his friend Mike "Chef C," they make (actually delicious) looking recipes.
While John seems like an awesome choice for Becca (at least in my opinion), the premiere left him sounding pretty humble. Maybe that's because fans didn't really see him... at all. I wouldn't take that as a horrible sign, though. There are those dark horses who Bachelor Nation doesn't take note of right away and then they sweep the lead off their feet.
In the past three cycles, the man who won the first impression rose on The Bachelorette happened to win the entire show (Kaitlyn Bristowe and Shawn Booth; Jojo Fletcher and Jordan Rodgers; Rachel Lindsay and Bryan Abasolo). That doesn't mean, however, that other contestants were ignored throughout the entire process. I suppose the only rose that really matters is the final rose but hey, America falls in love with these contestants, too. So even if they don't win the Bachelorette's hearts, they could win the hearts of Instagram fans (and sponsors) everywhere. Just look at Peter Kraus, who left last year's Bachelorette season broken hearted but now has over half a million Instagram followers to talk to (and yes, the sponsors along with them).
So while Garrett won the first impression rose and John didn't doesn't mean that the latter will be completely lost in the shuffle (and also doesn't mean Garrett is guaranteed anything). John may be a dark horse, and with how charming he seems on social media and his cooking show that doesn't seem too far-fetched to me. I'm sure that when it comes down to it, Becca will consider that trait as opposed to his Venmo-boosted net worth. Only time will tell.