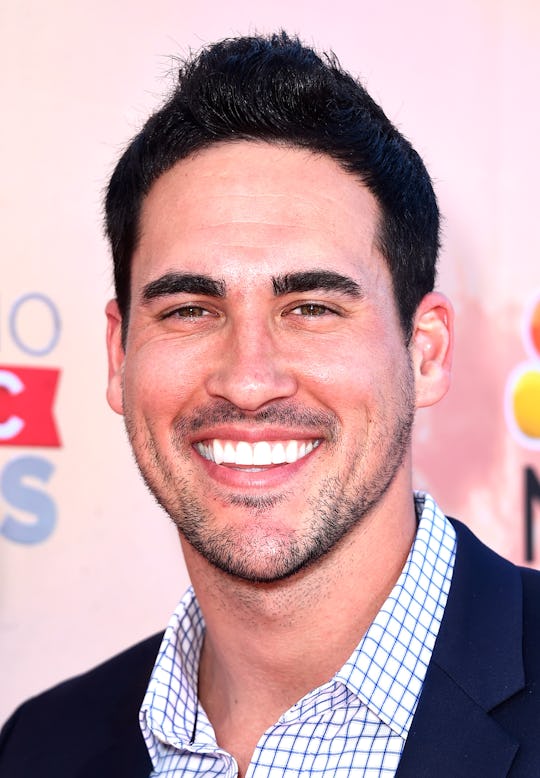 Frazer Harrison/Getty
What Is Josh Murray's Job Outside Of 'Bachelor In Paradise'? He's An Advisor
While Josh Murray won Andi Dorfman's heart on her season of The Bachelorette, he lost it again around 8 months later when the couple decided to end their engagement. In her bestselling memoir It's Not Okay, Andi describes the relationship as being unhealthy to say the least, and Josh responded by calling it "a fictional novel", so there's that. But after the ugliness of the breakup, they both appeared to move on. Until it was announced that Josh would be joining Season 3's cast of Bachelor in Paradise. So what has he been doing in the meantime? What is Josh Murray's job outside of Bachelor in Paradise?
While filming The Bachelorette, Josh was always billed as a "Former Pro-Baseball Player," not unlike Jordan Rodgers the "Former NFL Quarterback" or Robby Hayes the "Former Competitive Swimmer." While I could understand playing up the "former professional athlete" thing if you were literally unemployed and/or a struggling actor, but some of these guys actually have real professions these days. Robby Hayes is a sales manager and wholesaler, both of which are extremely real and adult jobs. And according to his LinkedIn, Josh has been working as an "advisor" for a company called AdvoCare for the past two years.
According to the company's bio, they provide sports performance products, selling things like protein powders, energy supplements and bars, as well as healthy snacks and meal replacements. Chad would probably love it. Of course, now I'm not sure what kind of "advising" Josh does for them. In his LinkedIn, he states, "A huge passion of mine is helping others get healthy! After taking AdvoCare products since May 2014, I have noticed tremendous results in not just my physical strength, but in my overall health. You only have one body, take care of it! Email me...for more info on AdvoCare and also the great business opportunity it presents, I can't wait to help!"
In 2014, many outlets, including Reality Steve, who is somehow almost always right, reported that Josh was an investment advisor, though this position does not appear on the page. Whatever his job was before going on Bachelor in Paradise, perhaps by rekindling his notoriety on the show he's attempting to jumpstart a whole new career. I guess we'll see what happens when all of this wraps up.