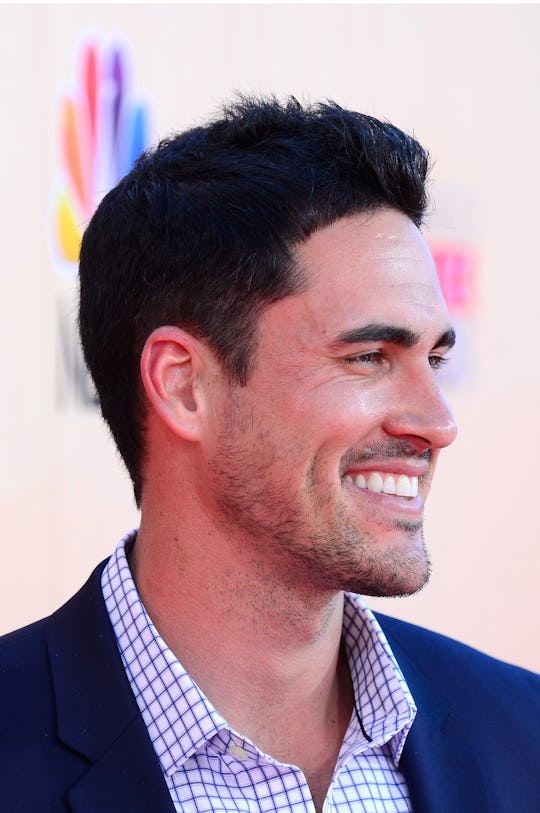 Frazer Harrison/Getty Images Entertainment/Getty Images
What Is Josh Murray's Net Worth? The 'Bachelor In Paradise' Star Is Doing Alright
Though Josh Murray was the winning contestant on his season of The Bachelorette, his relationship with Andi Dorfman didn't last long. They ended up calling it quits, and Josh was soon back to reality television: first on VH1's Famously Single and now on Bachelor in Paradise. But what does Josh get up to when he's not exposing his dating life to millions of strangers? Contestants on The Bachelorette are known for their less than realistic jobs, but has Josh found success in a non-televised field? What is Josh Murray's net worth?
Josh's net worth is estimated to be around $250k, which is more than respectable. Though some of his earnings likely come from his stints on television, Josh's day job (so to speak) is in finances, which tends to be a fairly lucrative field. Josh also has a past playing sports that may have been helpful in giving his net worth a boost.
Soon after high school, Josh signed with a minor league baseball team, the Milwaukee Brewers' Brevard County Manatees. He remained with the team for five years before returning to his home state to attend the University of Georgia, where he continued to play on college baseball and football teams. Josh earned a degree in Business Administration and got a job with a company called Capstone Financial.
According to an article from USA Today Sports, minor league baseball players don't make as much as one might think. According to attorney Michael McCann, most minor leaguers earn between "$3,000 and $7,500 for a five-month season," and usually have to pass up potentially beneficial scholarships and opportunities to even get a chance in the minor leagues. Josh's salary might have seen a slight increase over his years on the team, but it seems fair to assume the bulk of his money was earned from his job in finances.
Capstone Financial is a company that employs financial advisors and institutional consultants to help clients with their investment portfolios and, presumably, any other financial needs. As a financier, Josh was probably making some pretty good money; GlassDoor lists the average salary of a financier at around $62k, which may not be totally accurate to Josh specifically but still gives a sense of the kind of money he was probably earning.
It's not totally clear if Josh has kept up with his Capstone job after taking a dive into the world of televised dating, but my guess? Probably not. Luckily he has that sweet, sweet financier money to fall back on – and even luckier that he knows how to manage it.