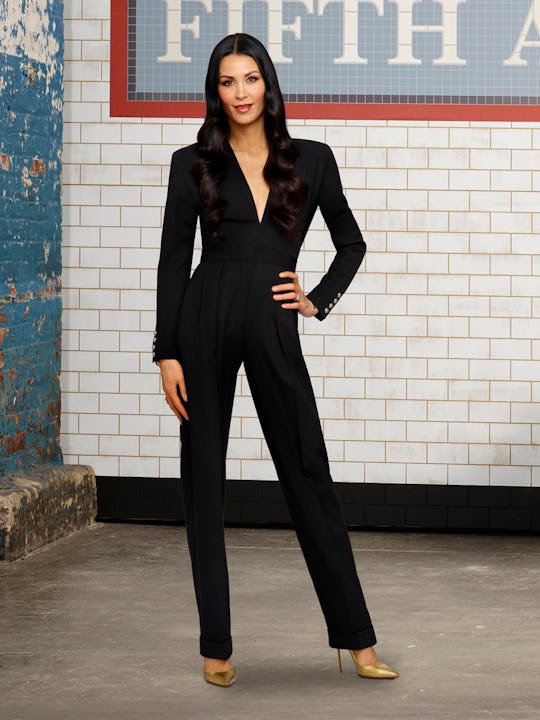 Heidi Gutman/Bravo
What Is Julianne Wainstein's Net Worth? The 'Real Housewives' Star Is Doing Alright
The Real Housewives of New York cast is welcoming a brand new lady to their group, Julianne Wainstein. The Real Housewives are all known for being magnets for drama, but also for their enviable bank accounts. Whether they're planning an extravagant event or shopping for a tropical vacation, the women on the Real Housewives have money. But just how much? What is Julianne Wainstein's net worth on the Real Housewives of New York?
It's hard to say. As of right now, Wainstein is primarily employed as a proud stay-at-home mom, socialite, and philanthropist (and now, a TV personality on Bravo). Before choosing to stay at home, Wainstein did have a career in fashion, following her father's career as a fashion designer. She not only worked in fashion, but also in the non-profit sector. After graduating from the Fashion Institute of Technology, Wainstein got her first gig as an assistant buyer and designer at a SoHo boutique, according to her Bravo bio. Before marrying her husband and having children, Wainstein was working as an event planner for the Women's International Zionist Organization, which raises money for schools and elderly women in Israel.
While these are great jobs that anybody in New York would consider themselves lucky to snag, they're not exactly Real Housewife Level in terms of salary. An average assistant buyer in New York City makes around $50,000 per year. The average event planner makes about the same, if not a little less. So how did Julianne make it to the New York City social stratosphere?
Michael Wainstein, Julianne's husband, is a venture capitalist and investor, a much more lucrative career path in terms of money. Salaries for venture capitalists can obviously range from nothing at all up to the millions, depending on success, but the risk factor is clearly what makes the career a "venture." As the principal at his company, Private Capital Group, it's impossible to tell exactly how much Michael is bringing in every year. He could be making anywhere from $100,000 per year to millions. But from the looks of things, it's closer to millions.
According to her Bravo bio, the couple owns houses in New York, Water Mill, and Miami. According to an article published by the New York Post, they also threw an unbelievably lavish birthday bash for their two-year-old daughter, Rio, that included Brazilian- carnival themed with dancers, Cirque du Soleil performers, and monkeys. Again, this was for a two-year-old. Furthermore, the Wainsteins roll with a pretty elite crowd. Real Housewife of New York, Bethenny Frankel, for example, is worth a reported $25 million, and Carole Radziwill a reported $50 million.
And then, who knows how much Julianne's latest money-making venture will earn her. She recently unveiled her new product, Modern Alkeme, a cleansing tonic water, based on an "ancient Japanese recipe," which is supposed to help detoxify the body. We'll see how that does, but on a scale of Sonja's toaster to Bethenny's Skinnygirl, I'm hoping for the latter.