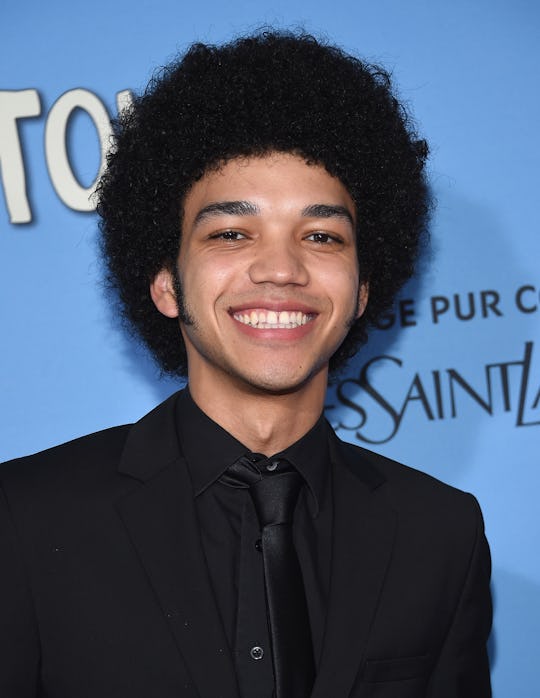 Dimitrios Kambouris/Getty Images Entertainment/Getty Images
What Is Justice Smith's Music Background? 'The Get Down' Star Is A New Rapper
People are buzzing about Netflix's new original show, The Get Down. Set in the '70s, the show is a musical drama about a group of teens in the South Bronx trying to break into the hip-hop world. Break out star Justice Smith appears in the show as the aspiring rapper, Ezekiel, also known as Zeke. Combining his love for poetry with his repressed anger, Zeke is a phenomenal rapper that steals the show, which makes us wonder what Justice Smith's musical background is prior to The Get Down.
It turns Smith has no prior musical experience. Surprisingly Smith had never rapped before they began filming the show and yet he's amazing. Could this be the start of Smith's rap career? It's too soon to tell but if he decided that was where his passion truly lied he'd have a very good shot at it. For Smith this role in The Get Down is a big step forward in his acting career. Before The Get Down, Smith was best known for his role as Radar in the movie adaptation of John Green's book, Paper Towns. The Get Down is Smith's biggest role thus far and may just be the jumping board for him to have even more opportunities.
The Get Down, which will premiere on Netflix on August 12, also stars Jaden Smith, the son of Will and Jada Pinkett Smith, Shameik Moore, Herizen F. Guardiola, Yahya Abdul-Mateen II, Tremaine Brown Jr., and Skylan Brooks. The all black casted show is already getting rave reviews for the way it handles the beginnings of hip-hop and hip-hop culture in the South Bronx.
The music is the most important part of the show, which is why it's so surprising that creator, Baz Luhrman, took a risk with Justice Smith. However, it's clear Luhrman knew what he was doing because Smith steps up to the occasion, rapping as if it's something he's done his whole life. Make sure to check out Justice Smith, as well as the rest of the cast, in The Get Down. This may just be Netflix's biggest hit yet and you don't want to miss it.