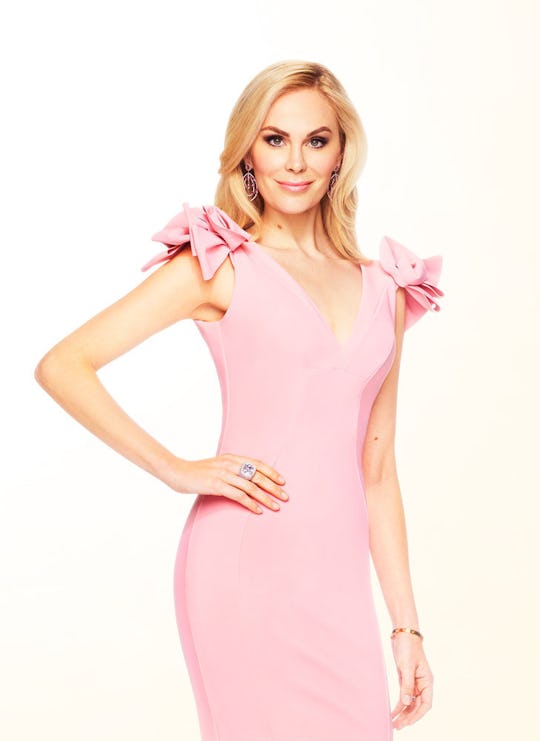 F. Scott Schafer/Bravo
Kameron Westcott's Net Worth Is Nothing To Scoff At
Each new crop of Real Housewives seems determined to outdo one another when it comes to their wealth and lavish lifestyles. Dallas has introduced two new women to the fold, and they are no exception to this rule. So some of you may find yourselves wondering, what is Kameron Westcott's net worth? This Real Housewives of Dallas star has enough money to make a Kardashian blush. Allegedly.
Frankly, I wasn't aware that real people really described themselves as "socialites," hinted broadly at their "old money," or talked about how old and well-known their last names are. And then I read a few profiles about Kameron Westcott and found that I had been oh so very wrong. It's probable that Kameron is hamming all of this up because she's about to be on TV, but her Bravo bio still mentions that "the Westcott name is very prominent in Dallas" and that the family lives in "the exclusive neighborhood of Highland Park." Apparently all of this is to impress upon us, the plebeian public, just how wealthy she and her family really are. Consider me impressed.
According to castmate Cary Deuber, there are two kinds of rich; the rich people and the wealthy people who cut the checks. The Westcotts, apparently, are the second kind.
According to What Net Worth, which, it should be noted, is not always entirely accurate, Kameron and her husband together are worth above $4.5 million. Is it just me, or does this seem a little, well, low? I'm not saying that $4.5 million is anything to sneeze at, but it's not exactly tax-shelter in Monaco money. So perhaps this particular estimation is somewhat off and these two have more cash in the bank than is currently being reported, particularly if they belong to one of those families who have things like "family money." Then again, perhaps not. I mean, $4.5 million is certainly a respectable figure.
Kameron's husband Court is reportedly a venture capitalist who has made his money with strategic investments. Kameron herself is an aspiring business woman, about to launch a line of organic pink dog food. (Yes, really.) I wouldn't be surprised if this turned out to be one of those silly and yet genius ideas that takes off without anyone having predicted it. And then perhaps Kameron will have Bethenny Frankel money as well as Daisy Buchanan money. In either case, I seriously doubt that her cash flow is hurting in any way. Whether her money will cause any tension with the rest of the cast, however, remains to be seen.