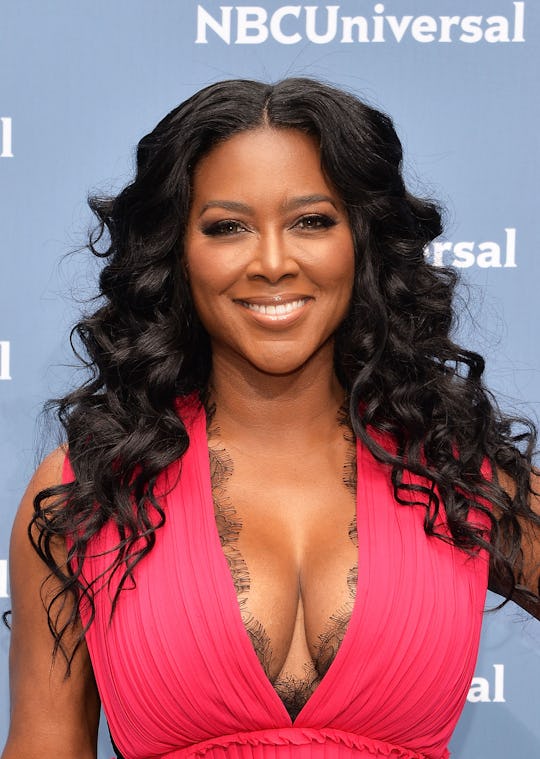 Slaven Vlasic/Getty
What Is Kenya Moore's Net Worth? The 'Real Housewives Of Atlanta' Star Is Well Off
One of the primary requirements for being one of Andy Cohen's "Real Housewives" on Bravo is living an enviably lavish lifestyle, whether you've got the bank account to back it up or not. While many of the women on the show have net worths that completely justify the obscenely expensive handbags, cars, and vacations, others may actually make less than you think. So with the new season of the Real Housewives of Atlanta — arguably the most entertaining franchise of the bunch — about to debut, what is Kenya Moore's net worth? The "Gone With the Wind fabulous" model is doing really well for herself, but the exact figure of her finances are up for debate.
After last season's reunion show, Kenya responded to a fan on social media, who proclaimed to know just how much Kenya makes financially, and the RHOA star didn't deny its accuracy. "It took Kim Fields 45 years to make 8 million," the fan wrote. "It took Kenya 4 years to make 20 million. Now who's really winning." This would be a great point if it were definitely true, but the problem is that there's little evidence of it. Most estimates place Kenya's net worth around $1.5 million in 2013, but down to $300,000 as of 2016. Don't get me wrong, though — $300,000 is certainly a very comfortable living, but it's no $1.5 million and it's certainly not $20 million.
But this is all part of the drama that makes the Atlanta Housewives one of the most highly rated franchises of the series. Of course, the sources that have made this estimate of Kenya's wealth are not always the most accurate, and she could be withholding something that we don't know about. It's also possible that she's bringing in an income that hasn't been accounted for. Aside from her work as a Housewife, Kenya has launched her own line of hair care products, which according to her Bravo bio, she is working on getting into retail stores, thereby proving that Kenya is "thinking three steps ahead." Oh, and these hair products are available for purchase online already if you were interested, by the way.
So while this is still unconfirmed, it's estimated that Kenya pulls in around $300,000 per year for each season she participates in the Real Housewives of Atlanta. It is likely that this is her primary source of income, in addition to various side projects such as appearances on other shows like The Real as well as any social media endorsements she manages to pick up. Either way, I'd say she's doing alright for herself.