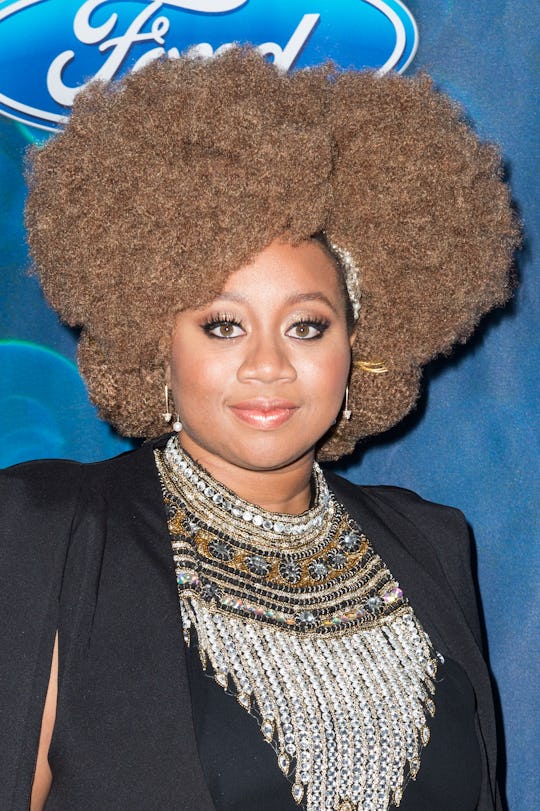 Emma McIntyre/Getty Images Entertainment/Getty Images
What Is LaPorsha Renae's 'Battles' About? She Had To Overcome Huge Obstacles
Tonight's the night that American Idol ends forever. The final winner is hours away from the crown, and the rest are hours away from going home after the experience of a lifetime. Wednesday night, the final three contestants performed their "Winner's Songs," which would become their first singles as pop superstars — that is, if they win. LaPorsha Renae's song was the standout of the group, and it makes sense; the song is perfect for her. So, what is LaPorsha Renae's "Battles" about?
Renae has worked incredibly hard to get to where she is, and she does not take anything for granted. That has become very clear throughout this season of Idol. Over the course of her time on the show, she told viewers about her past. She was a victim of domestic violence, became a single mother, and spent time in a shelter with her daughter after splitting with her husband. So, Renae definitely knows firsthand about fighting battles and having tenacity, even in the darkest times.
That tenacity comes through in every word of "Battles." The song truly is an anthem for staying strong and dreaming big, and that it's being sung by a strong woman of color who's seen more than her share of battles makes it even more moving. It's a positive message that encourages listeners that what seems impossible is possible, while telling Renae's own story of survival and triumph. It's a very welcome message on the Idol stage, which isn't exactly known for its support and encouragement. Renae commands the stage, and when she's on it, she spreads positivity, despite all she's been through.
Let's take a closer look at the lyrics.
Some days, it feels like you could run a million miles
Some days, you feel like you can't move
Some days, it feels like you could start a wildfire
Some days, the fire's burning you
We've all been there, Renae. There are good days and there are bad days. I can't imagine having a bad day on a live reality TV show watched by millions of people around the world, but I understand the sentiment.
Just don't look down
Living ain't always easy
Can't you hear me out?
Never give up
Take Renae as living proof of this mantra. It may not be easy, but don't give up and you'll get somewhere. Here comes the chorus.
We all got a battle
We all got scars
There will always be hurt, always be pain
But that's what makes us who we are
We all got journeys
Written in the stars
Just know that you're loved and that you're enough
And your dreams won't be that far
We all got battles (ooh, ooh)
We all got battles, oh (ooh, ooh)
There's a lot going on in this chorus. First, we've all been through something difficult, and no one knows exactly what it's like to be in our shoes. But, no matter how much pain there is there, it shapes you. It makes you who you are. Our destiny is "written in the stars," so come what may.
After some variations on the verse, and a few more rousing renditions of the chorus, the song ends with these lines:
Some days, it feels like you could start a wildfire
Just know the fire's inside of you
If anyone embodies inner strength on this final season of American Idol, it's Renae. She's got that fire, and she's been through the battle. If tonight isn't her night, it's probably only a matter of time before she's back on the stage.