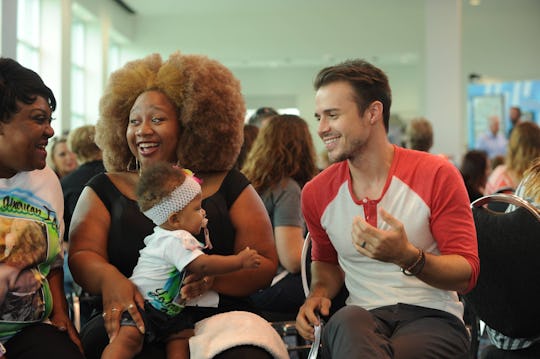 Michael Becker / FOX
What Is La'Porsha Renae's Daughter's Name? It Is A Beautiful Moniker
La'Porsha Renae is many things. She is a singer, a performer (different things, I swear), a survivor, and a mother of an adorable baby girl. Each week, La'Porsha wows audiences with her ability to take any song and make it her own. Whether she is singing a Beatles song, covering a classic rock and roll song, or belting "Diamonds" by Rihanna, La'Porsha is always shining. She has many fans, but one of the biggest is probably her daughter. So, what is La'Porsha Renae's daughter's name? The young child's name is just as beautiful as her mother's voice.
Even though she's small, La'Porsha's daughter, Nayalee Keya, is a driving force for her mother. La'Porsha has never been shy about her past. She shared with the audience of American Idol that she had previously been in an abusive relationship and decided to get out of it before joining the show. She marks "No More Drama" as the song that finally released her from the bad relationship. She told Billboard:
The La'Porsha who auditioned for American Idol was running from my situation back home. When I sang 'No More Drama,' I purged all of that. I faced my ex-husband through the TV screen and told him, 'No more drama.' I really took that to heart as well as mind, body and soul, so this week I was happy. There was nothing on my shoulders, nothing holding me down. I've stopped running...
If that's not an inspiration for her daughter, Nayalee, than I don't know what is. Hell, that's inspiration for every woman who has ever felt trapped in a relationship that wasn't healthy. Go, La'Porsha for setting an example for many, including your daughter as she gets older.
Nayalee was just 7-months-old when La'Porsha auditioned for the show, which was in August of 2015. So, Nayalee is probably around 14 months old at this point. Nayalee was with her from the very beginning, attending the Little Rock auditions with La'Porsha. She even came into the audition room — arguably with the best seat in the house, in Jennifer Lopez's arms.