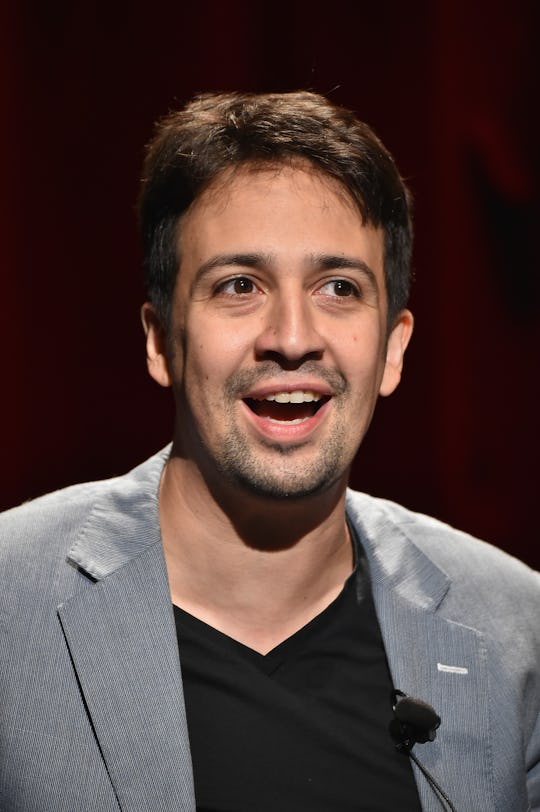 Theo Wargo/Getty
What Is Lin Manuel Miranda Doing After 'Hamilton'? He's Not Exactly Retired
If you guys, like me, somehow managed to miss seeing Hamilton with its complete, original cast, well I'm sorry to say that you have totally missed the boat. Don't feel too bad. I missed it too. But somehow since leaving Hamilton, which is supposedly the greatest thing ever to be performed on stage in the history of the universe, Lin-Manuel Miranda, the show's creator and lead performer, is more visible than ever before. The man is literally everywhere. So what is Lin-Manuel Miranda doing after Hamilton? He hasn't stopped working, if that's what you're thinking.
For one thing, the rapper, actor, writer, composer, genius, etc. is hosting Saturday Night Live for the first time October 8. But this is far from his only professional obligation. One of his primary priorities post-Broadway has been composing the songs for the upcoming Disney princess film, Moana. He actually found out that he got the job the same week he found out his wife was pregnant, which is a pretty good week if you ask me. And if you need more Hamilton in your life, which I'm guessing you do, there is a Hamilton mixtape coming out this November, and according to Billboard a filmed version of the show with its original cast floating around somewhere.
Miranda's next big project will be starring opposite Emily Blunt in the sequel to the classic Mary Poppins, called Mary Poppins Returns. I'm against perfectly unnecessary reboots of beloved films as a general rule. And as charming and unassailably perfect as Emily Blunt is for the role of the magical nanny, Miranda might be the only reason I will actually go and see this film. It is said to be set in Depression era London 20 years after the original Mary Poppins and will feature some plot-lines from the books that didn't make it into the original film.
Basically, if you thought Lin-Manuel Miranda was everywhere before, just wait. Over the next couple of years, I have a feeling we are going to be seeing a lot more of the guy nobody can seem to get enough of these days.