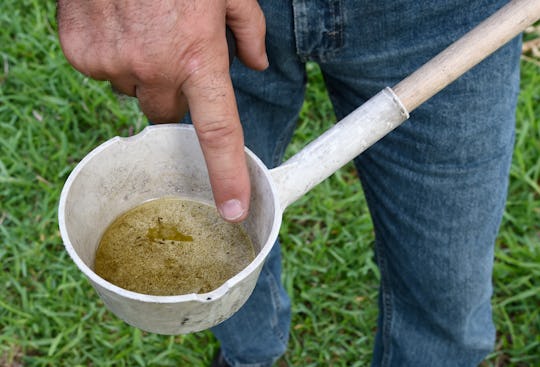 RHONA WISE/AFP/Getty Images
What Is Local Transmission Of Zika? 4 New Cases Were Found In Florida
Zika is now being transmitted by mosquitos within the United States, according to Florida Gov. Rick Scott. A singular, square mile of downtown Miami has been proven to be the site of active, local transmission. As the disease continues to spread and scientific developments emerge daily, it's important to distinguish: what is local transmission of Zika, and how severe of a development is this?
The distinction to keep in mind is one between travel-based Zika acquisition and local-based acquisition. The former occurs when a person becomes infected from travels to an area where mosquitos have been known or proven to carry Zika. The latter entails that local mosquitos, specifically the mosquitos in this particular portion of Miami, can infect with Zika via mosquito bite. Recent cases in Florida are believed to be acquired locally, as Scott said "we learned today that four people in our state likely have the Zika virus as a result of a mosquito bite." It was also determined that these Zika cases were not caused by sexual contact. This brings the total number of Florida residents infected to 386, with 55 of those cases pertaining to pregnant women.
CNN reported that these Florida cases are confined to a single zip code, though all mosquitoes tested within the area showed negative for the virus. In an effort to prevent further cases, officials are "going door-to-door to ask residents for urine samples and other information in an effort to determine how many people may be infected," according to CNN. At an Orlando press conference, Florida Surgeon General Celeste Philip stated that the mosquitos in this small area are currently under control: "We do not believe there will be ongoing transmission," and saying that pregnant women in the area do not need to move.
Last month, Scott committed "$26.2 million dollars for Zika preparedness, prevention and response. . .with plans to increase spraying and mosquito abatement efforts, increase assistance for blood banks to establish Zika screening and increase outreach to both residents and tourists." On Thursday, the Food and Drug Administration took the precautions further, asking that the afflicted counties halt blood donations for the time being, despite the severe blood shortage present in the American Red Cross.
The senior vice president and chief medical officer for the March of Dimes, Dr. Edward McCabe, released a statement Friday calling this development "the news we've been dreading." His organization places its utmost concern on these recent developments in Miami, along with "the risks to pregnant women and their babies."