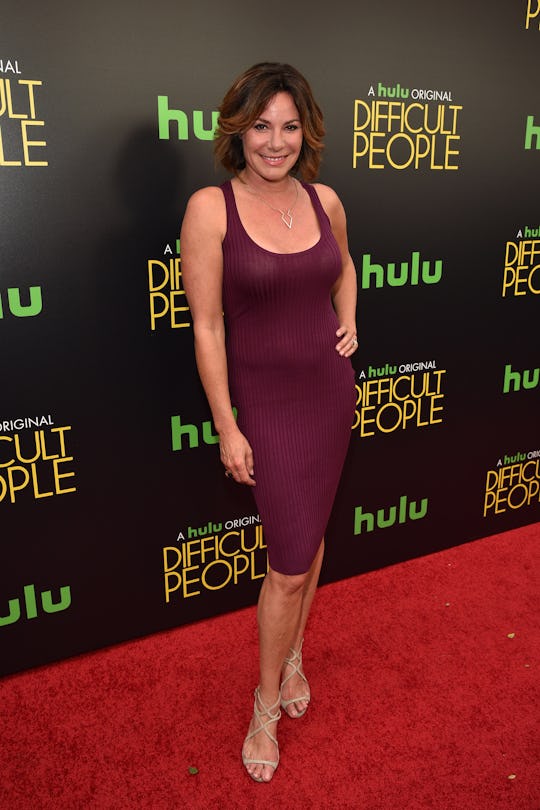 Bryan Bedder/Getty Images Entertainment/Getty Images
What Is Luann De Lesseps' Fiancé's Job? Tom D'Agostino Is A Millionaire
Luann de Lesseps has been bragging up a storm about her new fiancé Tom on The Real Housewives of New York City. Though they were only dating for a short time before getting engaged, Luann is convinced she has found her soulmate and she couldn't be happier. The other ladies are less enthused and they seem to know more about Tom than Luann does at times, like when Ramona dropped some serious gossip about one of Tom's exes in the middle of a hair extensions session. The audience doesn't know very much about him either, which is why it's time to delve into Tom's life a little bit more. For example, what is Luann De Lesseps' fiancé, Tom D'Agostino's job?
Tom is the CEO of a company called Smart Source and has been for the past thirteen years. Smart Source is a print and promotional distribution company intended to help customers "manage their branded communication costs – to manage all aspects of print spend and provide a 'one stop shop' focused on lowering costs and improving your ability to promote your brand." Tom founded the company in 2003 after many years of experience with print outsourcing companies; he was previously the president of two other companies, Workflow and Hano Document Printers.
Tom does things besides work, too. He serves on the Board of Directors of a veterinary pet healthcare company called VitaPet and also works with the Young President's Organization, which seeks to help young executives move towards the goal of becoming "better leaders." Tom lives in both New York City and Palm Beach, Florida, which is where the wedding is likely to be held, though he travels all over for work. An appreciation for travel is one of many things Luann and Tom have in common.
"LuAnn has traveled internationally yet is down home and equally comfortable at black-tie galas as country barbecues," Tom told People. "She is cosmopolitan and shares my zest for life." Tom and Luann's lifestyles seem to mesh well, and since they've gotten together it has been a whirlwind of romantic activity. Tom describes Luann as being the same type of person as he is, as well as calling her his "match," echoing everything Luann has said about him on RHONY.
Despite the abruptness of their engagement, it seems like Tom and Luann are well suited to each other. And according to Mstars News, Smart Source is worth $50 million, so it looks like Tom can front the funds for the wedding of Luann's dreams – though they're going to have to work hard to try and top this season's elaborate doggy nuptials. Those pups set a high bar.