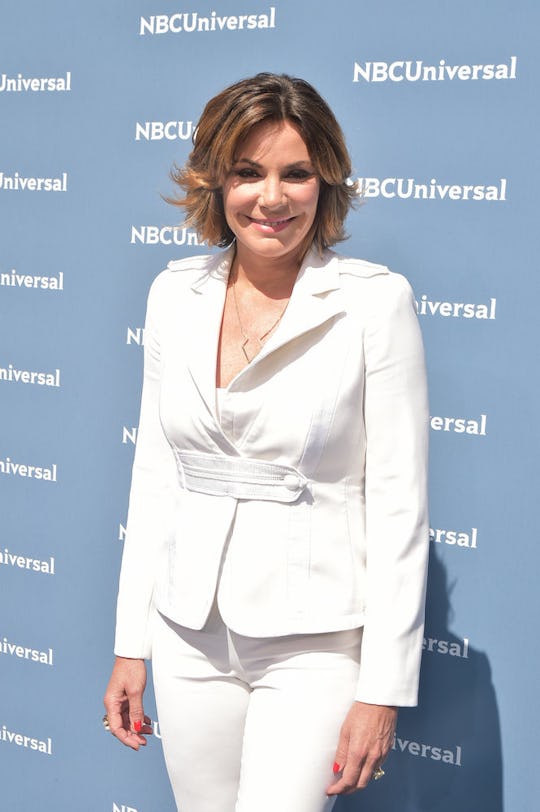 Theo Wargo/Bravo
What Is Luann De Lesseps' Fiancé's Net Worth? Tom D'Agostino Jr. Is Living Large
While I, and many others I'm sure, at first thought that Real Housewife of New York Luann de Lessep's fiancé, Thomas D'Agostino Jr., was the heir to the D'Agostino grocery store fortune, it turns out he's not. This "millionaire businessman" earned his millions as the CEO of the printing company, Smart Source, and not by inheriting a local chain of slightly overpriced supermarkets, the "Jr." in his name notwithstanding. What is Thomas D'Agostino Jr.'s net worth? I can't provide an exact figure, but let's just say it's less than Bethenny but more than Sonja.
Tom has been at the helm of his company, Smart Source, for the past 13 years, since 2003. Smart Source is a printing company described as one of the fastest growing providers of business process outsourcing solutions. Which is cool, I guess. But it certainly does not sound as glamorous as "millionaire businessman" which is how Luann describes him, naturally. How else would "The Countess" describe her latest partner? Tom has clearly been very successful at his job, which has gained him entry into the very exclusive, often bizarre world of the Upper East Side of New York, pockets of which apparently have not changed much since Edith Wharton's day.
As Bethenny noted a few episodes ago, the Upper East Side community is also quite small and close knit, which probably explains why before getting together with Luann, Tom had been linked to both Ramona Singer and Sonja Morgan. "He's the new Harry Dubin," Bethenny quipped, citing another gentleman who had been romantically involved with more than one of the Housewives.
Tom and Luann have called one another the loves of each other's lives, and have stated how much they enjoy not only one another's company, but also some of the finer things in life. It's logical to assume that the exact amount of Tom's net worth is close to Luann's. Her net worth has been estimated by various blogs to be around $2 million. No, it's not quite at Bethenny levels of stratospheric wealth, but it's certainly nothing to sneeze at. As the CEO of his successful company, Tom's wealth could be quite a bit more.