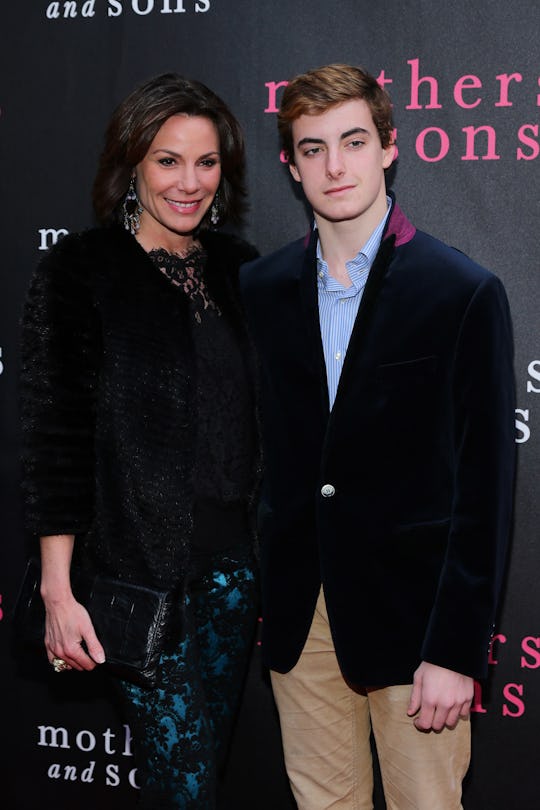 Neilson Barnard/Getty Images Entertainment/Getty Images
What Is Luann De Lessep's Son Noel Doing Now? The New College Student Is A Busy Kid
Real Housewives of New York City star Luann de Lesseps has two kids, Victoria and Noel, who we first got to know way back when the franchise first premiered in 2008. That was when her son Noel first broke it down and breakdanced into our collective hearts. As Luann jokingly said in her blog at the time, "Cyclone is his name and dancing is his game." As the years have gone by, we haven't seen much of Luann's kids, particularly not Noel, so we're left to wonder if he still considers breakdancing one of his pastimes. What is Luann's son Noel up to these days? He sure is growing up fast.
When we first met Noel he was only 10 years old, so it's hard to believe that eight years have gone by, and Countess Lu's son has just started his freshman year at college (Maryland Institute College of Art). According to Bravo, Luann offered to drive her son to school and go shopping for his dorm with him, but he said thanks but no thanks to her assistance, and decided to drive himself. "So I started crying. And you know he's probably right because I'd be such a mess if I went with him. So maybe he's right, maybe it's better if I don't go," she told The Daily Dish.
College isn't the only thing on the college freshman's to-do list. In August of last year, he followed in his mother's footsteps and released a "funky end of summer tune" called "Covered in Pam." Like his older sister Victoria, Noel is also an artist, and you can peruse his artwork on his website, which showcases his videos, illustrations, music, design, and photography. Basically, Noel is a one-man art generator. Oh, and he also skateboards.
Unfortunately, there's no evidence that Noel has continued to pursue breakdancing. Of course, with a resume already filled to the brim with artistic extracurriculars, maybe it's forgivable that he decided to let this one fall by the wayside. No one can be everything, after all. But no matter what avenue Noel ends up pursuing full time (or several avenues), he is sure to have a proud mama (and her legion of fans) to support him.