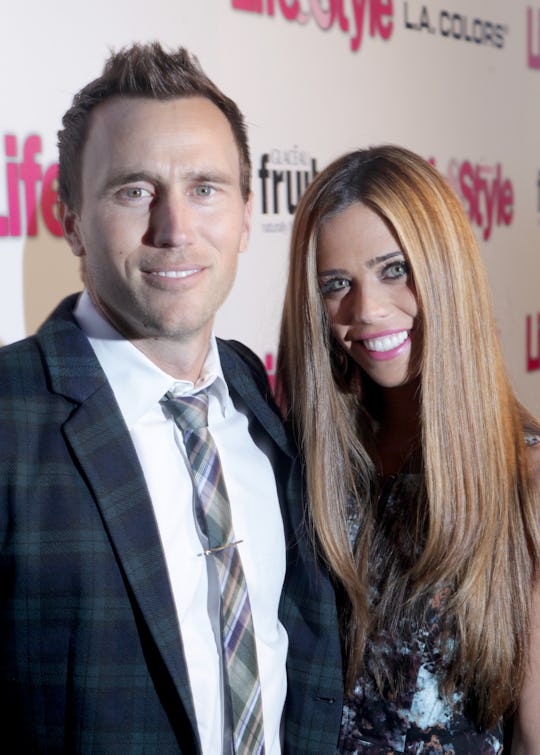 Ben Horton/Getty Images Entertainment/Getty Images
Lydia McLaughlin's Husband's Does Really Well For Himself
It's a question that has plagued television viewers for years. What exactly draws people to watch absurd reality television like The Real Housewives? I'm pretty sure it has something to do with gawking at otherwise ordinary people's extraordinary wealth. So what is Lydia McLaughlin's husband's net worth on The Real Housewives of Orange County? If you guessed a lot, well then you'd be right.
Lydia and her family are returning to the Real Housewives of Orange County cast after being absent for three seasons. So far, Lydia has attempted to play peacemaker to the other women, trying her darndest to mediate the various hysterical fights and ends up butting heads with Shannon in just the second episode. But from the looks of things, Lydia's real priorities are her family, religion, and her new publishing venture with her husband — a high end men's magazine called Nobleman, into which they've apparently poured all of their resources. So how much resources is that, exactly? According to multiple blogs, which are not always reliable sources, Lydia's husband Doug is worth an estimated $15 million, enough to put the little family into the upper echelons of Real Housewife riches. The McLaughlin family may not be as flashy as some of the others on the show, but they're doing pretty well for themselves, you have to admit.
Lydia's grandfather was Geoff Stirling, the founder of the Canadian television network NTV, which means that Lydia probably grew up rather well-to-do. It is possible that she inherited some money which is part of the $15 million net worth. Doug has been working in media for a long time. The first time the pair appeared on The Real Housewives they were working on a different magazine. But throughout all of this time Doug has been working at SKYLAB Media Group, a web design company the owns according to his LinkedIn page. He also owned SKYLAB Modern Art between 2008 and 2015.
Combining all of this work together has allowed the couple to live their best lives every day. Though they work hard, Lydia and Doug still seem like a couple of kids with a disco ball in the living room, a custom ping-pong table in lieu of a dining table, and a jungle gym on the veranda. Personally, I think it's a great way to spend $15 million. With that much money, these two can pretty much do whatever they want. Which I can't wait to watch.