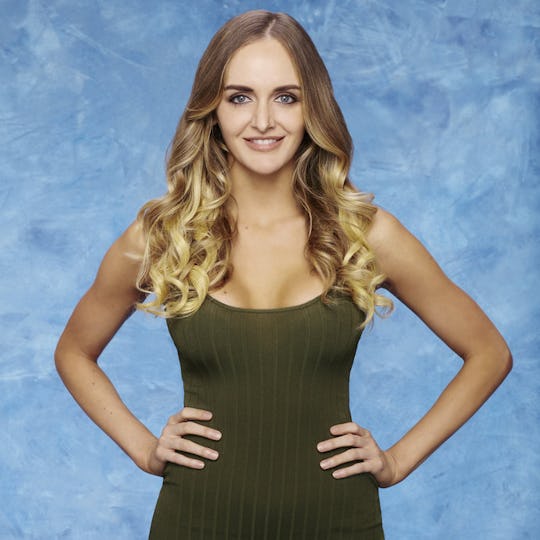 Craig Sjodin/ABC
What Is Mandi From 'The Bachelor' Up To Now? "The Women Tell All" Was Missing Its Favorite Dentist
This week, The Bachelor took a slight detour from Ben's double "I love you" dilemma, giving us behind-the-scenes drama with its "Women Tell All" special. But, missing from this cohort is none other than hurdle-jumping, tiara-winning, rose-sporting Mandi, this season's kooky contestant. Although she was released from The Bachelor early on, Mandi Kremer made an impact. She is the successful dentist from Portland, who ingeniously recycled her Kentucky Derby hat — which just so happened to be an enormous rose-shaped headband — for an early rose ceremony on The Bachelor.
She wasn't the only contestant who failed to show — Samantha, who miserably failed the smell test on the group date, wasn't at the reunion either. But Mandi was definitely the most sorely missed. Mandi was well-loved by Bachelor Nation for being unapologetically weird and a reliable source of hilarity. Plus, that high school track challenge showed real athleticism — Go, Mandi! Ben seemed to like it, too, and it was refreshing to watch him amused by and invested in "the off-beat one," at least a few rose ceremonies. Ultimately, however, he and Mandi weren't a good match and she got sent home.
On the bright side, it looks like she's doing just fine without Ben. Unlike some of the women who are still thinking about Ben and what might have been, Mandi has moved on. Judging by her Instagram account, it looks like she might have even taken a sweetheart.
Although we can't confirm that this is someone Mandi is dating, it is pretty obvious that she's happy post-Bachelor. It was a bit of a bummer to see that Mandi wasn't in the panel of women waiting to comment on the season, but at least we know she's doing well. And, from the looks of her Twitter account, it appears that she has a good sense of humor about her experience on The Bachelor.
Mandi, we miss you! Where are you? Come back to us.