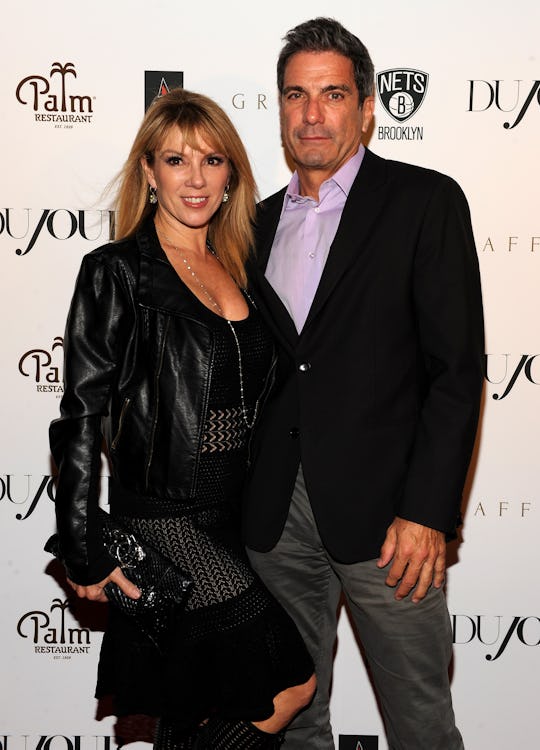 Bryan Bedder/Getty Images Entertainment/Getty Images
Mario Singer Is Still In Ramona's Life In This Way
I'm going to be honest, I was a little shocked when Ramona and Mario Singer broke up on The Real Housewives of New York City. They'd always seemed like a great, fun-loving couple who enjoyed each other's company. And while fans are still empathetic to the fact that renewed-Ramona had to endure such a hurtful experience, like any Housewives ex, I'm still desperately curious to know what he's up to now. What is Mario Singer doing now? He's not easy to find, which could mean he has just faded out of the spotlight.
At one time, one could simply hop on over to Mario's girlfriend Kasey Dexter's Instagram to see what Mario was up to. Unfortunately, Dexter appears to have reset her Instagram settings to private. This is very intelligent on her part, but very frustrating to harmless TV bloggers who just want to know what exactly is going on and whether you take beach vacations together. I only hope that Ramona is not the type of person to check her ex-husband's new girlfriend's social media and is not experiencing similar frustration. Although, we are talking about a woman who does her research, so it's a slim hope.
One woman in Mario's life, however, who has not set her Instagram to private is the ex-couple's beautiful young daughter Avery, who recently graduated college. According to Avery's Instagram account, her parents both attended her graduation ceremony and even posed for a cute picture of the three of them together. It's heartwarming to see that even couples who have divorced can make it work for the sake of their children, and still be great co-parents.
Other than this, Mario has not been in the news at all lately, except for a few gossiping articles about Ramona. Some outlets have reported Ramona lashing out at her friends for talking about Mario and their divorce around her. While we can't be sure on any of that heresy, we do know that Mario shows up for his daughter, and seems to have a good relationship with her. And if there's anything to judge, it is that.