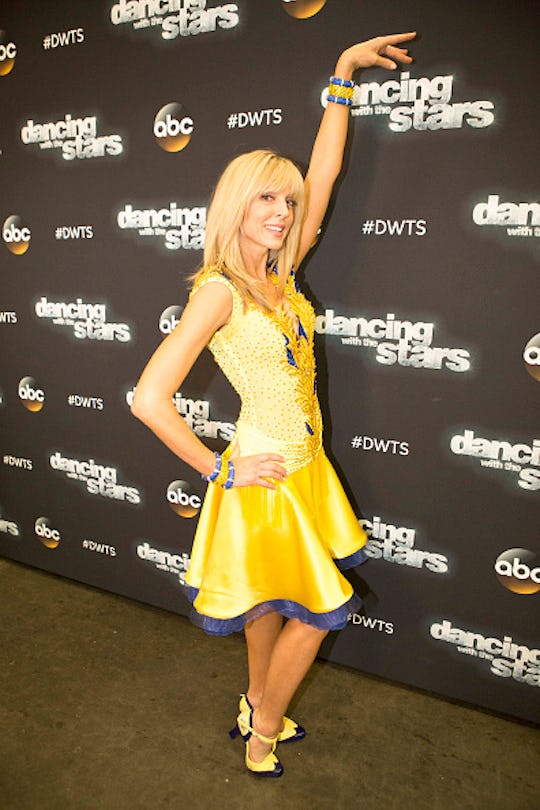 Adam Taylor/ABC
What Is Marla Maples' Net Worth? It's More Than You'd Think
Since separating from husband Donald Trump and moving to California, Marla Maples has kept just shy of the spotlight. Until now, that is, with her turn on the 22nd season of Dancing With the Stars, where she has shone pretty brightly so far. With Maples in the spotlight and Trump having never left it, you might wonder what Marla Maples' net worth is. Well, it might not be as much as Trump's net worth, but it's not too shabby.
It was widely reported that while Ivana Trump took home a hefty $25 million following her divorce from the real estate mogul and presidential candidate, Maples left with a relatively meager $2 million. (In Trump Land, $2 million is pocket change). Considering the fact that Maples hasn't had much in the way of huge acting roles, is no longer connected to the Trump name, and raised her daughter Tiffany as a single mom, it would be understandable if you thought that Maples wasn't exactly raking in the dough.
But you'd be wrong.
According to The Richest — which is not an official determiner of net worth, but instead an estimate — Maples' net worth is estimated to be anywhere between $20 and $30 million. That's right, folks, let's all give it up for Marla Maples right now.
So where has Maples acquired all this wealth? Well, being married to Donald Trump certainly didn't hurt. But, Maples hasn't exactly been sitting back and eating bonbons for the past 20 years. Maples started her career as an actress, and has been committed to pursuing that goal throughout her life. Her first big break came during the heyday of her relationship with Trump. In 1992, she landed the part of Ziegfeld's Favorite in the Broadway play, The Will Rogers Follies. Though many agreed that she got the part due to her recent notoriety and the fact that she could boost ticket sales, she proved herself to be a real acting talent.
Over the years, Maples has continued acting, and has had small roles in tons of television shows and movies, notably playing herself in a 1998 episode of The Nanny. For many years, Maples hosted a popular radio talk show, Awakening with Marla, on Contact Radio, focused on spirituality and personal empowerment. In 2011, she returned to the stage in New York City as part of the summer cast of the well regarded off-Broadway play, Love, Loss, and What I Wore. She has also dabbled in music. In 2013 she released her album, The Endless, which is described as a musical journey of spiritual awakening.
Now, Maples has become one of the competitors on Dancing With the Stars, which it appears is just another little box to tick on her incredibly long resume. You go, Marla.