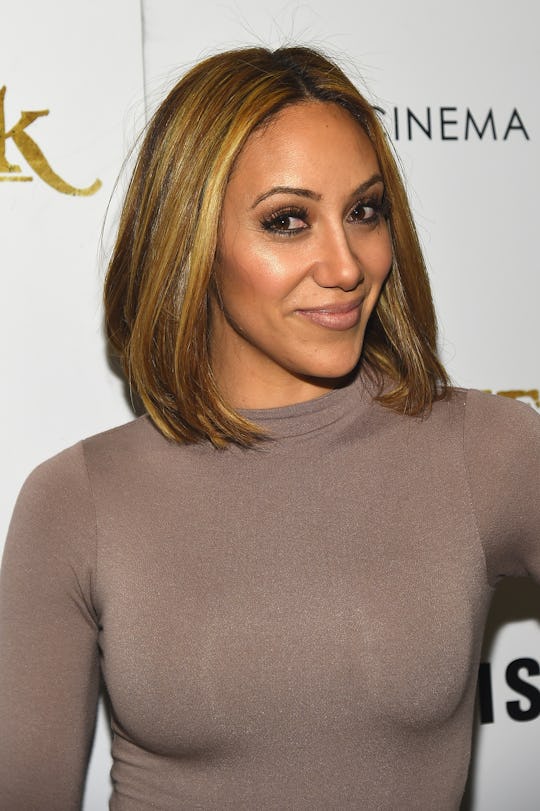 Ben Gabbe/Getty Images Entertainment/Getty Images
What Is Melissa Gorga's Store On 'Real Housewives'? She Realized Her Vision
One of the most essential parts of the Real Housewives franchise are the side businesses that crop up a few times per season, usually in the form of one of the women lending her name to an ill-advised line of booze or something similar. The Real Housewives of New Jersey's Melissa Gorga is the most recent in an illustrious line of Housewives looking to expand their brand, and she's doing it with a new store, Dash by Kardashian-style. But what is Melissa Gorga's store?
Her store is a little boutique called Envy by Melissa Gorga that's located in Montclair, New Jersey. She designed it and set it up completely to her specifications, converting an old hair salon with the help of her husband Joe and handpicking every designer and piece she chose to sell in it. She describes the store as being like walking into her own closet, so if you've ever envied Melissa's clothes then Envy is the place for you. You don't even have to travel to New Jersey, either, because they have their own site.
The name of the store came from the idea of envying someone else's style. Melissa told E! that she wanted "something chic and something very short" that conveyed that idea of fashion thirst.
After having a successful jewelry line on HSN, Melissa felt a store was the next logical step. And though the store is Melissa's, its creation was a team effort. "Joe built it out for me. He did such a great job building it out. I mean, we literally turned this place around in six weeks," she told The Daily Dish. "It was an old hair salon and it needed a lot of work.And the way it looks now, it's crazy how we were able to turn it around like this. But I had a vision and my husband listened to me and we got it."
Though Joe was running the renovation, Melissa was also involved every step of the way to make sure her vision became a reality. "But, literally, I have been sweeping. I've had dust all over me," she said. "I was changing air filters in the air conditioning. There's a lot of unglamorous parts about it, too. It's hard work. It's not all fun and games, but when those boxes come in with clothes piled in them I'm like a kid in a candy store."
Prices for the store are on the higher end, ranging from forty dollar t-shirts with cute slogans to dresses, jumpsuits, and bathing suits that are well over a hundred. It may not be Goop-level pricing, but making a purchase at Envy will still be a little bit of a splurge. However, it was important for Melissa to have something for everyone. And if you feel envy over any of the clothes you see, then she's been successful.