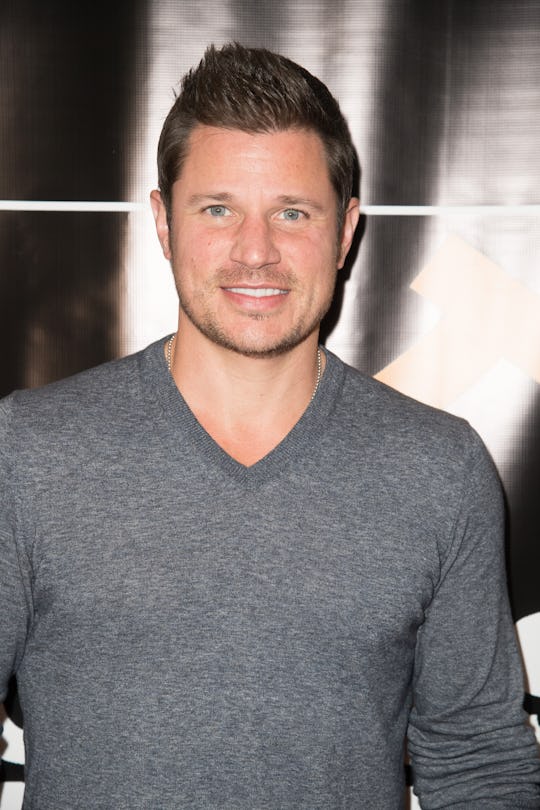 Earl Gibson III/Getty Images Entertainment/Getty Images
Nick Lachey's Net Worth May Surprise You
Excellent news everyone. Nick Lachey — you remember Nick Lachey — is coming back to television screens after being MIA forever. Well, it feels like forever. So what has he been doing all this time? Has he still been raking in money? What is Nick Lachey's net worth before Dancing With the Stars? If you were at all concerned that Lachey (and his wife, Vanessa Lachey) were doing this because they've run out of funds, you needn't worry. From all the sources I can dig up, it looks like the Lacheys are still in possession of a healthy chunk of cash. There is, of course, always the possibility that he's secretly millions of dollars in debt, but I've found no evidence to make me think that is the case.
According to Celebrity Net Worth, which isn't always the most reliable source, Lachey is worth about $20 million. Yes that's right, my friends — I said $20 million. That's more than your average Real Housewife is worth. That's more money than most people will ever see in their lifetimes. That's off-shore tax shelter kind of money. This tells me that Lachey is going on Dancing With the Stars not for money, but for that other wily temptress: fame. Nick Lachey is going to learn to foxtrot for the fame of it and I can't wait to see it.
For a little recap on what brought this spiky-haired heartthrob this incredible wealth, I have to take you back in time to the late '90s, when Lachey and his brother Drew were part of a little musical group called 98 Degrees. I'm not going to say that they paled in comparison to other popular boy bands of the era like Backstreet Boys and NSYNC, but if you were to say that, I wouldn't say you were wrong. Nevertheless, the band did well with their succession of slow jams that 13-year-olds all over America awkwardly had their first slow dance to, such as my personal favorite, "I Do (Cherish You)."
Lachey rose to prominence amongst his bandmates for his marriage to Jessica Simpson and their infamous reality show Newlyweds: Nick and Jessica. Who could forget the chicken or tuna question? God bless Jessica Simpson. After the couple divorced, Lachey embarked on his own solo career, starting with the 2006 album What's Left of Me. The title track was reportedly written about his current wife Vanessa, which is very cute.
But music is far from Lachey's only business venture. Lest you forget, Lachey has also been an actor as well. He appeared in Season 6 of One Tree Hill and was granted the honor of being one of Phoebe's love interests on Charmed, where he somehow managed to make the name "Leslie" seem kind of sexy. But Lachey also has interests outside the arts. He was once part owner of the Tacoma Rainiers, a minor league baseball team, and was part of a famous group who invested in a marijuana legalization initiative in Ohio called ResponsibleOhio.
Now, after a long and illustrious career, Lachey has joined the cast of Dancing With the Stars, where he is partnered with Peta Murgatroyd. He will be competing against his wife Vanessa who, incidentally, is partnered with Murgatroyd's husband, Maks Chmerkovskiy. It's been about 15 years since Lachey's boy band 98 Degrees was at its heyday, but maybe Lachey still remembers a few dance moves from way back then. Even so, its generally difficult to beat anyone partnered with Chmerkovskiy.
Though he clearly doesn't need it, if he makes it to the final three, Lachey could stand to earn around $345,000 for his season of Dancing With the Stars, according to reports. But if there's anything we've learned about Lachey, it's that he knows how to make a buck from pretty much anything.
Watch Romper's new video series, Romper's Doula Diaries:
Check out the entire Romper's Doula Diaries series and other videos on Facebook and the Bustle app across Apple TV, Roku, and Amazon Fire TV.