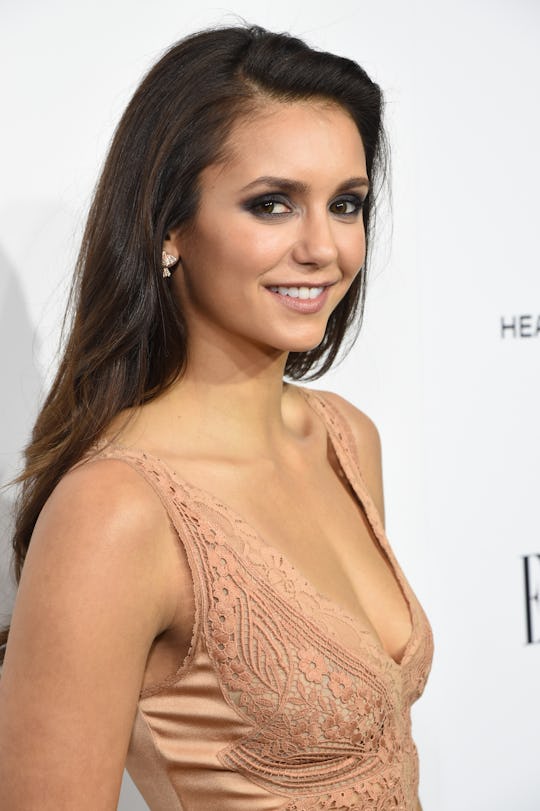 Michael Kovac/Getty Images Entertainment/Getty Images
What Is Nina Dobrev Doing Now? 'The Vampire Diaries' Star Is Keeping Herself Busy
The Vampire Diaries has begun it's final season and although Elena is still mentioned on the show, Nina Dobrev — who played the character for five years — left the show after the sixth season. Since leaving The CW hit show, Dobrev has stayed busy with charity work and films, but fans can't help but wonder if the actress will eventually resume her iconic role and have Elena return to The Vampire Diaries Season 8 once more for a final goodbye now that the show is coming to a close. At this point it seems almost certain that Dobrev will at least make an appearance during the series finale. In fact, during an interview with Entertainment Tonight, The Vampire Diaries creator and showrunner Julie Plec stated that she felt "very good" about the possibility of Nina Dobrev coming back to reprise the role of Elena.
"[Dobrev] and I have spoken and I know that she 100 percent wants to be there and I, of course, 100 percent want her to be there," Plec said. "It just comes down to stupid things like scheduling... let's put it this way: I would be devastated if it weren't to work out, so I have a feeling the cards will be in all our favor." There's no doubt scheduling could be a problem for Dobrev, considering how busy she seems to be lately.
The actress currently has four upcoming films in the works, three of which are are scheduled to release in 2017. She'll be appearing in the sequel to Vin Diesel's popular action film xXx: Return of Xander Cage, alongside Ruby Rose and Samuel L. Jackson. Dobrev will also be starring in the remake of the 1990 horror film, Flatliners with Ellen Page and Kiefer Sutherland as well as a new drama that will also star Maisie Williams.
Besides filming, Dobrev has also been busy supporting the charities she loves and attending charitable events. Most recently she attended the GLSEN Respect Awards, which celebrated supporters of LGBTQ youth, the ASPCA Celebrates LA event where she presented Sarah Hyland with her Voice for Animals Award, and the Rape Foundation Annual Brunch.
When she's not doing charity work or filming, Dobrev is typically hanging out with her friends around the world and trying all different kinds of exercise, including rock climbing. Additionally, Dobrev is also very active in politics and doesn't hide the fact that she supports Hilary Clinton and wants everyone to get out there and vote.
Despite Dobrev's packed calendar, though, we all can't help but hope she's able to set some time aside for The Vampire Diaries. We'd love to see Elena at least one more time before we have to say goodbye for good.