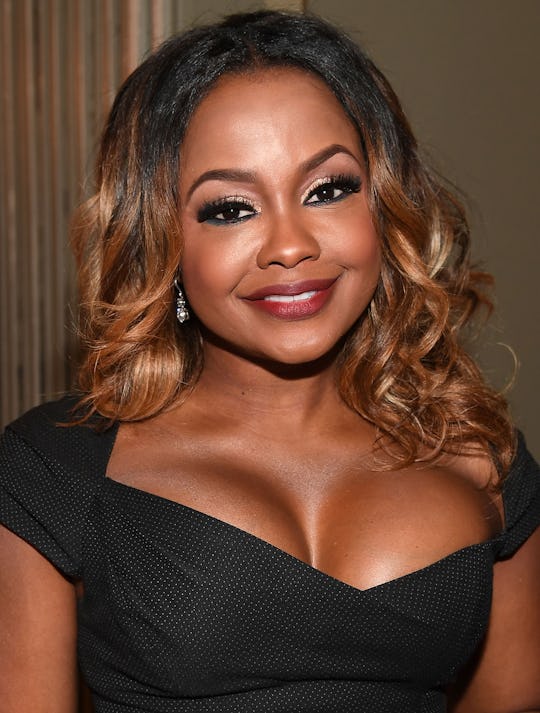 Paras Griffin/Getty
What Is Phaedra Parks' Net Worth? The 'Real Housewives Of Atlanta' Star Is Living Large
Even before becoming one of the Real Housewives of Atlanta stars, Phaedra Parks had made a name for herself in that city as one of the top lawyers in the business. The self-described "Queen of Shade" is kind of a big deal as far as attorneys go, and she is not afraid to let you know. But what is Phaedra Parks' net worth, exactly? Let me just say that she's one very accomplished and independent woman.
According to Celebrity Net Worth, as well as several other blogs, Phaedra weighs in at a cool $2 million, all self-made, thank you very much. She may be the Southern Belle of the bunch, but she definitely fights dirty, and she's admirably managed to climb her way to the top. Most of her income comes from her work as a litigation lawyer, dealing primarily with entertainment and intellectual property rights. She's also the managing partner at her law firm, Parks Group PC, and has collected enough accolades and recognition for her work to make your head spin. She's been featured as an on-air legal authority on NBC, FOX, CNN, and truTV as well as EXTRA and Entertainment Tonight. Oh, and did I mention that she's also been quoted for her legal expertise in publications, such as The New York Times, Newsweek, and People? Trust me when I tell you that she knows her stuff.
But because no Real Housewife worth her stilettos is ever content with just one day job, Phaedra has several. She's also a motivational speaker and activist with her own nonprofit, the Phaedra Foundation, which works to improve the lives of African American boys. As the mother of two young boys, it's a cause that's obviously near and dear to her heart. She stresses the importance of strong male role models and works with Congress to address issues to improve the lives of at risk youth.
Oh and she's also a funeral director (because why not?) as well as the author of the book Secrets of the Southern Belle: How to Be Nice, Work Hard, Look Pretty, Have Fun, and Never Have an Off Moment, which is a very long title for a book, I must say. In summation, Phaedra is killing it at the moment, and she sure as heck knows it.