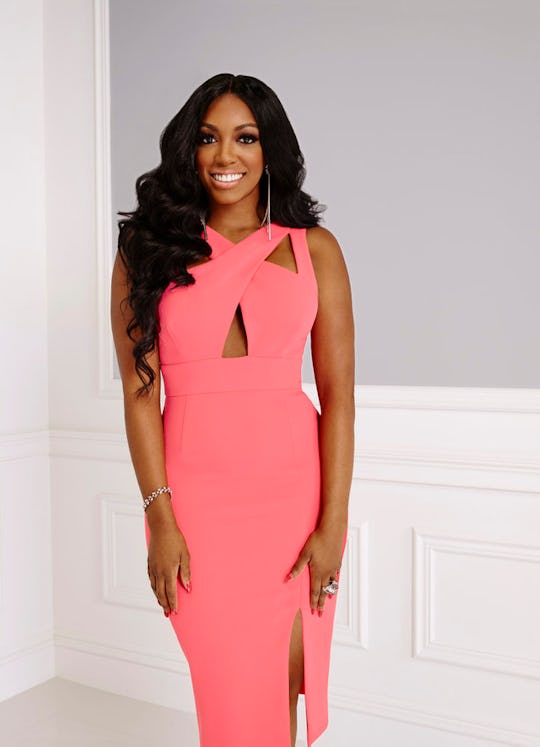 Mark Hill/Bravo
What Is Porsha Williams' Net Worth? The 'Real Housewives Of Atlanta' Star Is Doing Well
Porsha Williams has probably enjoyed one of the most graceful divorce bounce-backs in Real Housewives franchise history. Her divorce from NFL player Kordell Stewart was devastating to watch play out on-screen, but Porsha has undeniably come into her own since the split. Viewers were introduced to her as a subservient wife stashed high in a tower, and now she's one of the strongest and most independent women on Real Housewives of Atlanta — the self-crowned "Princess of Thotland." She definitely seems to be doing well for herself on her own, but what is Porsha Williams' net worth? She's actually a mid-bracket Housewife, with a reported net worth of $500,000.
You see, Porsha was only married to Kordell for two years and they had an iron-clad pre-nup signed prior to their wedding, which meant she came away from her divorce with basically zero alimony. This meant that Kordell got to keep all his money, two houses, two cars, and all his future NFL earnings. So how did Porsha scrape together her impressive empire? It comes almost exclusively from television appearances. Though her exact Housewives salary remains unknown, she was a full-time cast member for both Season 5 and Season 6, a part-time cast member for Season 7, and then reinstated to full-time status for Season 8 and the upcoming Season 9, meaning her net worth could continue to rise from here on out.
She's also been a co-host for Dish Nation since 2014, and she's about to follow in one of NeNe Leakes' very high-profile footsteps: Porsha has signed on to be a cast member on The New Celebrity Apprentice (um, yes, that Celebrity Apprentice). She won't be bankrolled by Donald Trump, who stepped away from his hosting position to focus on his presidential campaign; instead, Arnold Schwarzenegger has signed on to host The New Celebrity Apprentice, which is set to premiere in January of 2017. But who could forget that her summer spent on Celebrity Apprentice is what caused NeNe Leakes to declare before Sheree Whitfield and all of us that she was "a very rich b*tch." So Porsha has that to look forward to.
She also is looking to be the star of her own drama on the upcoming season of Real Housewives of Atlanta. In the trailer for Season 9, she accuses Kandi and Todd of propositioning her and a friend for a foursome and asks Kandi if she has a secret sex dungeon. (Kandi denies the accusations, but Porsha seems to fundamentally misunderstand that trying to shame the sex-positive Housewife with sex is probably not the best strategy.) Porsha also walks out of a group lunch after Kenya accuses her of being "on medication," which also doesn't seem all that shameful? But you can tune into ~the drama~ anyway on Sunday, Nov. 6, when the new season of Real Housewives of Atlanta premieres.