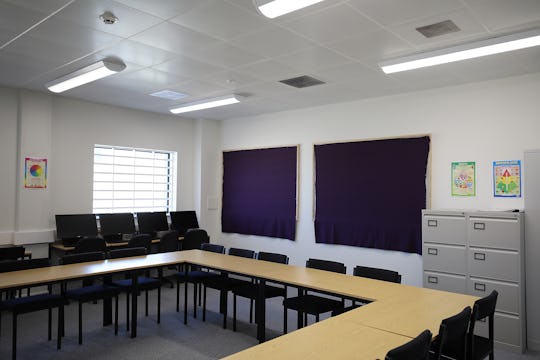 Dan Kitwood/Getty Images News/Getty Images
This Religious Freedom Law Could Hurt Students
Though President Donald Trump's recent tweets and executive orders may have been the hot topics of this past weekend, along with his budget proposal and this morning's Senate hearing with FBI Director, James Comey, there are other things happening in America. Trump may be dominating the news, but legislation in other states is still making headlines, and for important reasons. However, it can be hard to keep up with everything happening in the world, especially when there are so many things to distract. So, just what is Senate Bill 17? The religious freedom law could hurt LGBTQ students in the state of Kentucky.
The bill, which Kentucky legislators as an act "relating to the expression of religious or political viewpoints in public schools and public postsecondary institutions," does indeed allow students in the Kentucky public school system to exercise their religion in a safe, respectful manner. But it also opens doors for possible discrimination against LGBTQ students by school clubs and organizations, something the Human Rights Campaign has passionately advocated against. Unfortunately, Kentucky Governor Matt Bevin (R) has already signed the bill into law, marking an important moment for the state and changing what clubs and organizations can do with public funding, under the banner of "religious freedom."
In a statement released on Monday, Human Rights Campaign Legal Director Sarah Warbelow, referenced Bevin's signing of the bill and claimed that it was a threat to equality all across the nation:
Governor Bevin's shameful decision to sign this discriminatory bill into law jeopardizes non-discrimination policies at public high schools, colleges, and universities. No student should fear being excluded from a school club or participating in a school activity because they are LGBTQ. While of course private groups should have the freedom to express religious viewpoints, they should not be able to unfairly discriminate with taxpayer funds.
The part of the bill that is seeing the most flack from opponents is the provision that states that "no recognized religious or political student organization is discriminated against in the ordering of its internal affairs." Those who disagree with the bill claim that this allows religious groups to not allow LGBTQ students to partake in group activities on the basis of religion.
Unfortunately, S.B. 17 isn't the only possibly discriminatory law that's been passed in recent weeks. Legislation allowing discrimination against LGBTQ families who wish to foster or adopt children has been steadily advancing in places like Alabama as well.
While Trump's tweet-storms may be garnering a lot of attention, it's important not to lose focus on equally important causes nationwide — that's where it hits citizens the hardest, after all.