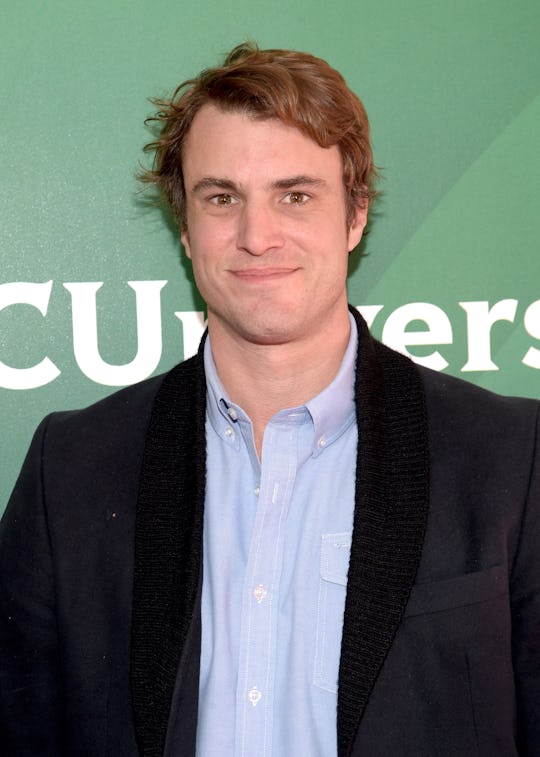 Jason Kempin/Getty Images Entertainment/Getty Images
What Is Shep Rose's Job On 'Southern Charm'? He's A Busy Guy
"TV personality" is a common phrase on Bravo reality shows. It often becomes the go-to career of many of those on the series that the network produces. No judgement — if they can make that work, then more power to them. For two seasons, I've wondered what Shep Rose, of Southern Charm, does for a living. I have watched the show since the beginning, and Shep is one of my favorite Charm-ers, but I wasn't 100 percent sold on the fact that I confidently knew what his job actually was. Wondering the same thing?
Over the seasons, Shep has been around growing his career. We've seen some of it on the show, but surely there is more to the man than just fancy dinner parties and a little bit of work here and there, right? Well, there's actually a lot more to Shep than we see. I'm guessing the show doesn't show all of Shep's business ventures because, let's be honest, we're here to watch the drama unfold, not watch someone launch a nightclub.
But, that's just what Shep has done. In between his boating adventures with Cameran and dinner parties with Ms. Patricia, Shep has been quite the business man. But what has he done? According to his Bravo bio, Shep opened up a bar and restaurant called the Palace Hotel, which serves "gourmet hot dogs, tacos, and cold beverages."
We saw the Palace Hotel on the early seasons of Southern Charm, and then it kind of disappeared. According to Bravo, there was a fire at the restaurant in January of this year. It caused a bit of damage, leading to months of repairs. Shep told Bravo that while he would like to say that the repairs would only take three or so months, "it could be six months or eight months because everything's up to code and you got to get inspected again and you got to get built again. And there's a different owner. It's a real boondoggle."
The good news is, people seem to really love the Palace Hotel on Yelp, so once it does reopen, I'm sure fans will be flocking back to try some of the hot dogs or boiled peanuts.
In addition to the Palace Hotel, Shep began renovating an old nightclub in the Charleston area that he hopes to have ready for the Spring, according to his Southern Charm bio. Hopefully that runs a bit more smoothly than the Palace.