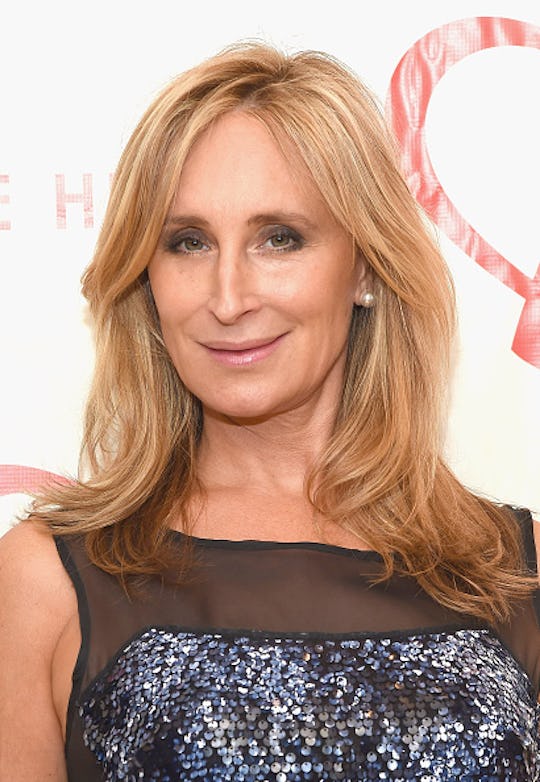 Gary Gershoff/Getty
What Is Sonja Morgan's Net Worth? The 'Real Housewives' Star Is Making It Work
Sonja Morgan is usually in the middle of launching some brand or product or other, but her most successful venture is probably the reality show that made her famous. She was once married to the American version of royalty, John Adams Morgan, who is the great-grandson of John Pierpont Morgan (The original J.P. Morgan). But since the couple divorced in 2006, Sonja's financial woes have been extreme to say the least. She filed for bankruptcy in 2010, and as of 2014, her ex-husband had reportedly not paid his $3 million stipulated by the couple's divorce settlement. So after all that, what is Sonja Morgan's actual net worth?
According to estimates, Sonja's net worth hovers somewhere around $8 million, according to Celebrity Net Worth, which isn't always accurate. In her bankruptcy, Sonja claimed $13.5 million worth of assets, and $19.8 million in debts. $7 million of that debt was from a failed movie project that was supposed to star John Travolta. Failed projects have become somewhat recurring for Sonja, from her toaster oven to now her Tipsy Girl prosecco, which has caused a huge rift with fellow housewife, Bethenny, who feels that the name "Tipsy Girl" is a direct ripoff of "Skinnygirl." But have any of Sonja's businesses actually been successful?
To almost everyone's surprise, Sonja Morgan New York, her fashion brand, is actually up and running and selling clothes. This leather dress ($445), for example, is super cute and something I would 100 percent wear to a Real Housewives party with the girls.
The brand has seen some success, and Sonja is often shown on the show in one of the collection's jumpsuits or blazers. However, it doesn't look like any pieces have been added since the brand's launch, and it is obviously nowhere near Bethenny's Skinnygirl in terms of world domination. It appears that Sonja's most successful project is her part in The Real Housewives of New York. One of the OGs of the franchise, Sonja earns a reported $20,000 per scene (since that number has diminished significantly this season). Her net worth may also have changed somewhat, as we now know that Sonja is finally out of her Chapter 11 bankruptcy.
Whatever her financial situation, Sonja remains my favorite New York Housewife, and I'm wishing nothing but the best for her business ventures.