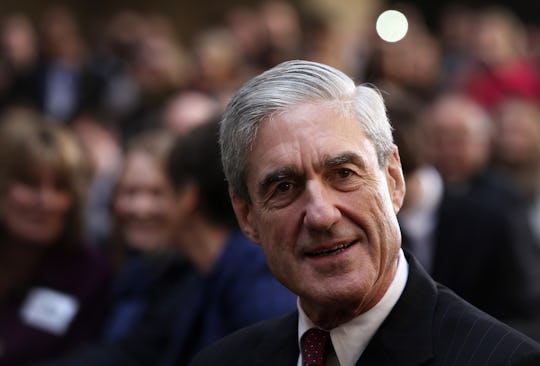 Alex Wong/Getty Images News/Getty Images
Justice Dept Appoints Robert Mueller As Special Counsel
The world of American politics has been anything but boring lately, and Wednesday was no exception. This week, the Justice Department appointed former FBI Director Robert Mueller as special counsel to investigate Russian involvement in the 2016 elections. Many are interpreting the move as a pretty serious sign that crimes were committed, but Deputy Attorney General Rod J. Rosenstein said it was not. So what exactly is a special counsel, and what does Mueller's involvement in the investigation mean?
A special counsel — a role that used to be called a "special prosecutor" — is an individual appointed to oversee a Department of Justice investigation. According to CBS News, most special counsel are selected from within the department, but in cases where there's a potential conflict of interest, someone from outside the Department of Justice (such as Mueller) is usually appointed instead.
"Their mission is to gather all of the relevant facts and determine whether a crime was committed and, if so, whether it can be proved in court beyond a reasonable doubt," Peter Zeidenberg, who worked as assistant special counsel in the 2007 investigation into a White House aide, wrote in The Washington Post in March.
Special counsel look into all classified and declassified documents available from several departments (such as the FBI, CIA, and police departments) and conduct interviews with anyone involved. In this case, since Attorney General Jeff Sessions recused himself from the Russia investigation in March, Rosenstein would eventually decide whether there was enough evidence to warrant President Trump's or other officials' prosecution in court.
In a statement released after Mueller's appointment was confirmed, Trump said:
As I have stated many times, a thorough investigation will confirm what we already know – there was no collusion between my campaign and any foreign entity. I look forward to this matter concluding quickly. In the meantime, I will never stop fighting for the people and the issues that matter most to the future of our country.
Democrats have been calling for an independent investigation into Russia's potential ties to Trump's campaign for a while now, and Mueller's appointment as special counsel is a step in that direction. According to CBS, special counsel can be highly motivated to find a reason to prosecute, as it justifies the cost and effort of the investigation.
However, as Zeidenberg warned in his Washington Post op-ed, the high levels of secrecy involved in a special counsel investigation can be frustrating, especially if — after a long investigation of months or years — there is not enough evidence to warrant a prosecution.
"It is entirely possible that there could have been improper or inappropriate contacts between the Trump campaign and Russian intelligence without U.S. laws having being broken," Zeidenberg wrote. "The public has a right to know, conclusively, whether their president's campaign coordinated in any fashion with a foreign power — even if that coordination did not amount to a violation of U.S. law."
Either way, it will likely be a little while before Americans learn more information about Mueller's Russia investigation — but his appointment should be reassuring to those who were worried about links between the current administration and any foreign entities.