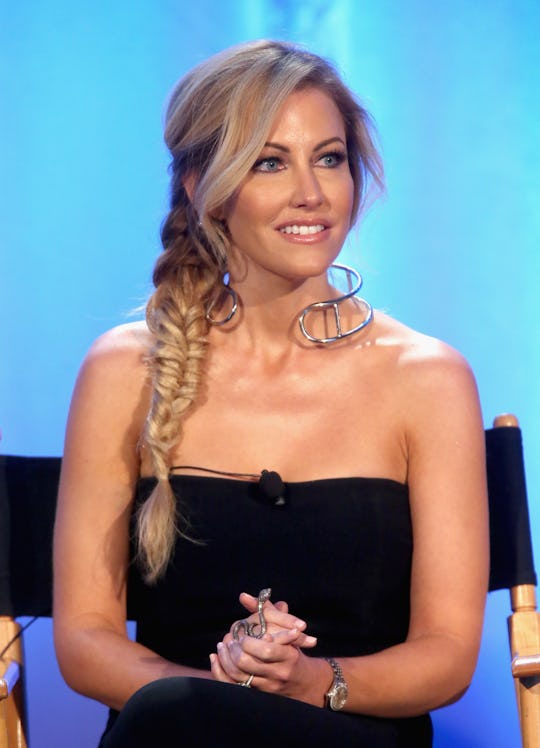 Frederick M. Brown/Getty Images Entertainment/Getty Images
What Is Stephanie Hollman's Net Worth On 'Real Housewives'? It's In the Millions
A big part of the appeal of the Real Housewives is their lavish lifestyle; while you're gaping over the latest absurd thing to come out of someone's mouth, you can also eyeball those gigantic houses, sweeping yards, and opulent closets packed with more designer items than most stores. Of course, all of that money has to come from somewhere; it doesn't grow on trees. The fact that they have a ton of it is a given, but the question remains how much? And where does it come from? The Real Housewives of Dallas castmate Stephanie Hollman is one of the latest affluent ladies to showcase her extravagant lifestyle for Bravo, but what is Stephanie Hollman's net worth?
While it's not an official estimate by any means, the aptly titled The-net-worth.com lists hers at around $18 million, a staggering number that certainly lands her in the Real Housewife stratosphere, but her husband Travis is listed at the same, so it's safe to assume that it's their joint net worth instead of hers alone. Her Bravo bio doesn't list a job outside of charity work, including co-chairing luncheons and almost a decade of involvement in Big Brother, Big Sister. While employees of nonprofits do usually get paid for their time, it's hard to tell whether Stephanie works for them in an official capacity or as a volunteer. She might not receive any compensation for her charitable efforts, just a really nice tax write-off.
It seems likely that the bulk of Stephanie's wealth is due to her husband's work. Travis is the president of Hollman, Inc., a company started by his father in 1976 that creates fitness lockers for companies like LA Fitness, Planet Fitness, and various sports teams and colleges. They also create courts for squash and racquetball thanks to their structural glass division Altempco Glass, and hold two manufacturing patents. Patents might not make money on their own, but they keep anyone else from using Hollman, Inc.'s techniques and could earn a pretty penny if sold.
In addition to Stephanie's solo charity work, she handles the charitable contributions for Hollman, Inc. She also seems to work as something of a personal assistant for her husband, as her Bravo bio states, "In order for her to make her own money, Stephanie's husband, Travis, frequently writes up a list of chores for her to complete when he is away on business." There's also the income Stephanie would receive from Bravo, which would be somewhere in the ballpark of $275k to $650k (though it's rumored NeNe Leakes makes up to a million), though likely at the lower end of the spectrum because the show is only just starting.
Making doors might not be the most glamorous source of income but I doubt that bothers either of the Hollmans — they're laughing all the way to the bank.