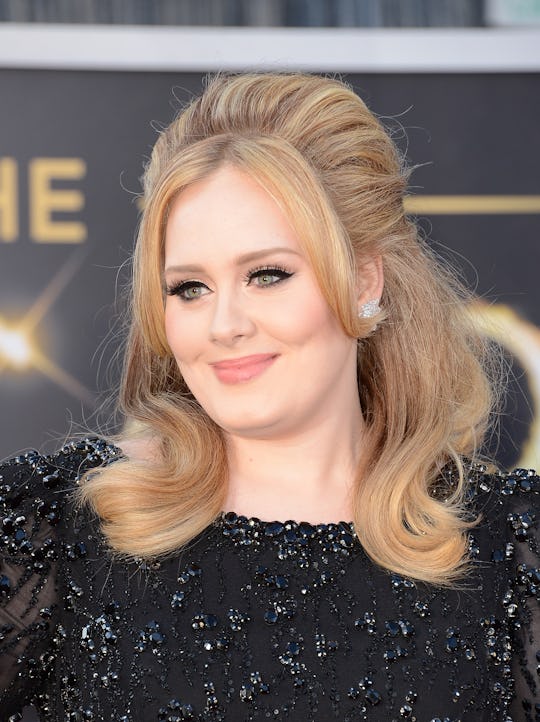 What Is The Best Song On Adele's '25?' The Answer May Surprise You
You know you are having a good day at work when your boss asks you to write about — and listen to — the new Adele album! (Dream-freakin-job, right?) But I digress. After listening to 25 on my couch and, again, over a cup of coffee I have to say Adele's new album is poetic, soulful, and powerful. But which lyrics convey that the most? Which track means the most? What is the best song on Adele's 25?
While this is a tough choice, you may want to sit down because I didn't choose "Hello" or "When We Were Young." My pick: "Million Years Ago."
"Million Years Ago" is the result of an Adele/Greg Kurstin (who also did "Hello") collaboration. It's lyrics are painful, it's melody is simple, and it's really a no-frills sort of song. So what makes this my favorite track? Well, all of that and more!
You see, a "Million Years Ago" highlights the purity of Adele's voice. Using only a Spanish guitar and a smooth, clean sound, Adele is able to deliver some of the most hypnotic, memorable, and devastating lyrics and vocals of her career.
I know I'm not the only one / Who regrets the things they've done / Sometimes I just feel it's only me / Who can spend the reflection that they see / I wish I could live a little more / Look up to the sky, not just the floor / I feel like my life is flashing by / And all I can do is watch and cry
While the song is minimalist — Adele herself has described it as "very stripped-back" — this style really amplifies the song's meaning. It also allows us to see — and hear — Adele's unadulterated soul, and this is something fans of 19 will appreciate. It's just her and the guitar.
It seems some Twitter users (including the one-and-only Kelly Clarkson) agree:
See? It's not just me. Move over, "Hello." It's all about "A Million Years Ago."
Images: Jason Merritt/Getty Images Entertainment