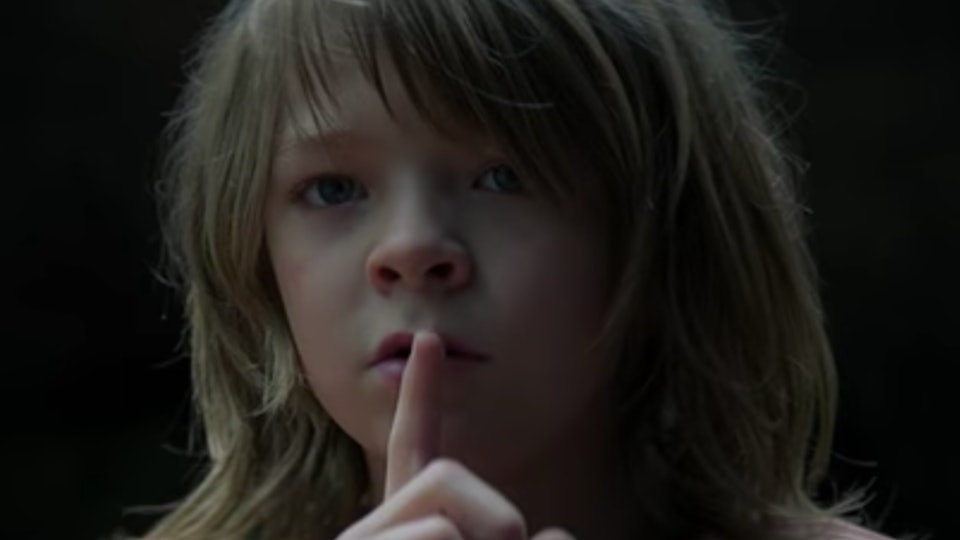 Moviefone/YouTube
What Is The Dragon Song In 'Pete's Dragon'? You'll Find It On The Soundtrack
Pete's Dragon, the 2016 remake of a little-known 1977 Disney live-action musical, hit theaters Friday, and based on preliminary reviews, it sounds like a heartwarming, family-friendly flick. The story revolves around 10-year-old orphan Pete (played by newcomer Oakes Fegley), who spent six years hiding in the forest following the sudden death of his parents, and whose only companion was a dragon named Elliot. After Pete is finally discovered by a forest ranger named Grace (played by Bryce Dallas Howard), the story of his secret friend is revealed — and, unsurprisingly, the news freaks everyone out. But while the film itself is an intriguing story and fun to watch, it also happens to be supported by a pretty impressive soundtrack — including one track in particular, that Pete himself sings pieces of throughout the film. What is the dragon song in Pete's Dragon? It's actually called (surprise, surprise) "The Dragon Song," and was written for the Pete's Dragon soundtrack by Bonnie 'Prince' Billy, according to Broadway World.
The soundtrack, also released Friday, includes a number of original tracks in addition to the original film score written by composer Daniel Hart. "The Dragon Song," is one of them, and the recorded version can be heard playing during the end credits. The Lumineers also recorded an original song for the soundtrack, called, "Nobody Knows," though the soundtrack's lead single is actually "Something Wild," a collaboration between YouTube violinist Lindsey Stirling and Andrew McMahon in the Wilderness.
Soundtrack Today on youtube
The updated version of the film has very little in common with the original, which might be a good thing, according to BuzzFeed. After all, while the reboot has a decidedly feel-good, family vibe, in the original musical Pete was actually an orphan who'd been bought as a slave by his "adopted" family, which is why he had to hide in the forest in the first place. Not exactly the kind of film I'd like my kids to see, but the 2016 version does make one important throwback to its predecessor in the soundtrack, at least.
The updated soundtrack features a cover of "Candle On The Water," a song from the 1977 version sung by Helen Reddy that was actually nominated for an Oscar in 1978. The song still stands out as one of the best parts of the film itself, and so it seems only appropriate that it would make an appearance in the new film, this time performed by the band Okkervil River.
forcedcoitus on youtube
As a whole, the newest Pete's Dragon soundtrack has quite a bit to offer, with some well-known names, and a sweet, folk rock-y feel. And that means that Pete's Dragon might just have something for everyone: a warm, uplifting film that even younger children can enjoy, impressive cinematography complete with a CGI dragon, and a great soundtrack with catchy songs to boot. Win.