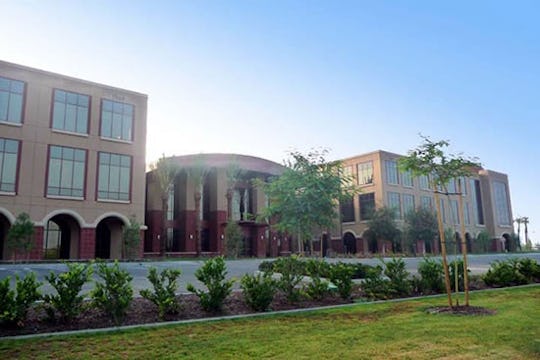 What Is The Inland Regional Center? The Site Of The San Bernardino Shooting Helps Thousands In California
Earlier Wednesday, authorities responded to reports of a mass shooting at the Inland Regional Center in San Bernardino California. Reports first surfaced around 11:15 a.m. PST, and the San Bernardino Sheriff's Department responded immediately, confirming the shooting via Twitter. Initially, authorities reported the incident was taking place in the area of Orange Show Road and Waterman Avenue, but have since confirmed that the event is unfolding at the Inland Regional Center.
Established in 1971, the Inland Regional Center is a non-profit organization that provides individuals with developmental disabilities a "service system that helps identify and eliminate barriers" for themselves and their families in order to "normalize" their lives. According to Facebook (the Inland Regional Center's website has been down since the start of the shooting), the non-profit currently assists more than 30,200 people with developmental disabilities and their families in San Bernardino and Riverside counties. The Inland Regional Center offers specialized services based on the person's age and geographical locations.
The organization hasn't posted anything about the shooting to social media, with the last update being of a Christmas party yesterday afternoon. But Marybeth Feild, the president and CEO of the Inland Regional Center, told CNBC that the shooting is unfolding at the conference area that an outside group was renting.
In a press conference, the San Bernardino Sherrif's Department reported that there are upwards of 14 people dead and an additional 21 are injured. The Associate Press also reported that triage units had been set up near the Inland Regional Center, in an effort to help victims.
This story is developing. . .
Images: The Inland Regional Center/Facebook