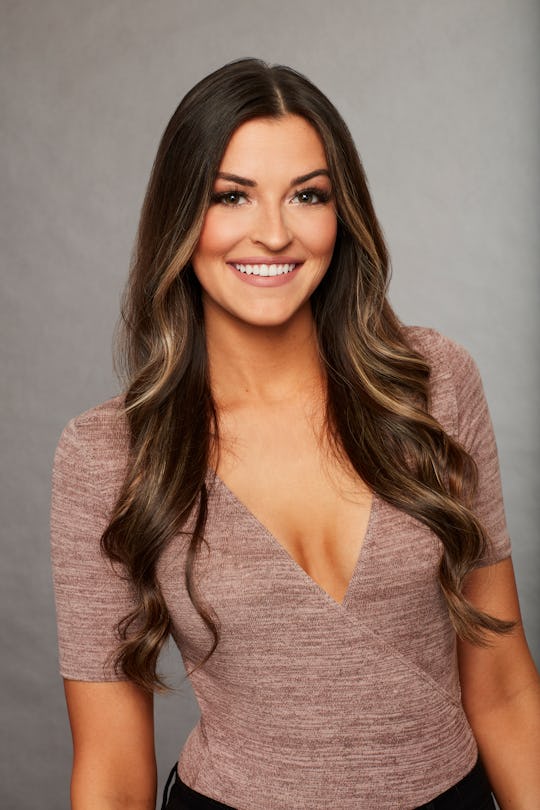 Craig Sjodin/ABC
Here's What Tia's Been Up To Since 'The Bachelor' Finished Filming
We're coming down to just the serious contenders for Arie's heart on The Bachelor and he selected Becca K., Kendall, Lauren B., and Tia for hometown dates. As excited as I'm sure we all are to see Tia's hometown of Weiner, Arkansas, I have to admit I don't expect her to win the final rose in the end. So what is Tia doing now after The Bachelor? Don't you worry, Tia fans, it looks like this country girl is way too busy living her very best life to be bothered about Arie Luyen-who? Unless, of course, I'm wrong and she's planning her move to Scottsdale, Arizona any day now.
Tia immediately grabbed Bachelor Nation's attention in the first episode with her charming and completely uncanny resemblance to her friend and former Bachelor contestant, Raven Gates (it's a personality thing, not a facial features thing). But everyone began to love her for her own self when she proved to be just as cool under pressure as Raven was, as well as beautiful, intelligent, and fun to watch. She was the first person to tell Arie that she was falling in love with him, but nearing the end of the competition it looks like he's falling harder for some of the other women.
Assuming that Tia doesn't get the final rose, I've been checking out her Instagram and Twitter accounts in hopes of getting some information on what she's been doing lately. Since returning home from filming sometime in late November of 2017, Tia's posts on Instagram have focused a lot on her family, and of course promoting the show, as all the contestants' Instagram accounts tend to do. But whatever the case, it looks like she has a truly happy life going on right now, and that she's living it in Arkansas at the moment.
The first photo she posted since filming for The Bachelor ended was one of herself with a tiny baby who apparently had just spent over two months in the NICU. In case you forgot, Tia is a medical professional. She has a doctorate degree and is a licensed physical therapist. People tend to talk about her being from Arkansas a lot, but let's not forget that on her one-on-one date with Arie she said she wanted to move away from Arkansas and never wanted to end up there at the end of her life. She's a woman with a career and ambitions, sir.
She's also posted plenty of photos of herself around the holidays at home in Weiner, Arkansas with her family. She obviously loves babies, because she's always holding them (because who can resist that sweet baby smell?). She also posts lots of pictures with her mom and her dad, both of whom audiences will get to meet on the hometown dates, as well as her beloved dog, and friends from home (including Raven). Basically, from the looks of her social media accounts, Tia is really just enjoying being home with her loved ones at this point.
Obviously she can't reveal too much about what her day-to-day looks like because that would count as a spoiler, even though I think we all know how this is going to shake out in the end. What I do know is that I can't wait for Tia to head to Paradise this summer and shake things up for the rest of the cast. Too bad Raven already found her love and won't be joining the cast once again. In any case, it will all be clear very soon what Tia's really been up to lately.
Check out Romper's new video series, Romper's Doula Diaries:
Watch full episodes of Romper's Doula Diaries on Facebook Watch.