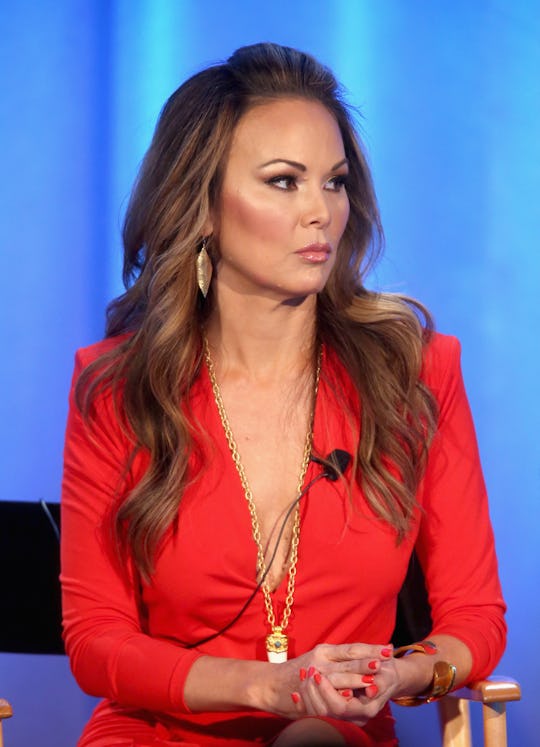 Frederick M. Brown/Getty Images Entertainment/Getty Images
What Is Tiffany Hendra's Net Worth On 'Real Housewives'? She Does Well For Herself
While you don't necessarily have to be a multi-millionaire to find your way onto The Real Housewives, it definitely helps to be way up there in the tax bracket. Without the ridiculous antics of the rich and famous, shows like this lose a lot of their appeal. The Housewives come by their wealth in a variety of ways – some marry rich, others build impressive careers. The Real Housewives of Dallas has a mix of both, with a lot of the ladies devoting their time to family and charity events and others working outside the home to earn their lavish living. As a former actress and host, Tiffany Hendra is one of the latter. But what exactly is Tiffany Hendra's net worth on Real Housewives?
The-net-worth.com estimates her net worth at $1.8 million, a tidy sum that's nothing to scoff at. Although it is not always accurate, it's a good place to start. Tiffany has had a varied career in front of the camera, working in reality television, acting, and running her own YouTube channel. She is married to musician Aaron Hendra, a moderate success in his own right who likely brings some funds to the table. Tiffany's acting roles were most relegated to bit parts, which likely didn't earn her a whole lot of dough, and none of her hosting jobs lasted all that long, but she's found a way to maintain her lifestyle despite that.
Her longest acting role lasted one season on a Cinemax series called Black Tie Nights, about two women running a dating service (in the second season it was renamed the much more straightforward Hollywood Sexcapades). She co-hosted two reality shows; one was a talkshow called The X Show, on which she worked for only six episodes, and the other was a trivia show called Beat the Geek which involved contestants trying to outsmart "geek" experts in certain topics. She also auditioned for the short-lived Your OWN Show, in which people tried to get their own chat show on Oprah's network; it didn't work out, so it probably wasn't a source of much money.
Extras and background actors can likely make around $60 to $350 for four to 10 hours of work, with that number obviously increasing for lead performers (though it's unlikely that an actress on a Cinemax anthology show would be making bank like network actors). The Hollywood Reporter lists game show hosts as making at least a minimum of $25,000 a week, though it could have been a little less back when Tiffany was working as a host 10 years ago. For her work on the Real Housewives, Tiffany could earn anything from $275,000 to $650,000, but considering the show just started it's probably on the lower end.
Tiffany also makes a little money on YouTube thanks to her channel, which goes by her given name and also Sanctuary of Style, but it's probably not as much as one would think, especially considering some YouTubers are pulling thousands. Tiffany's channel focuses on "beauty, style, and spirituality," according to her Bravo bio, but she only has 18,000 subscribers. Socialblade.com breaks down a YouTuber's monthly and yearly earnings, and it lists Tiffany as earning only $5 to $84 dollars a month, and under a thousand a year.
Trying to work in entertainment can be tough, and even though she hasn't broken through the stratosphere when it comes to fame or wealth, Tiffany is definitely doing well for herself.