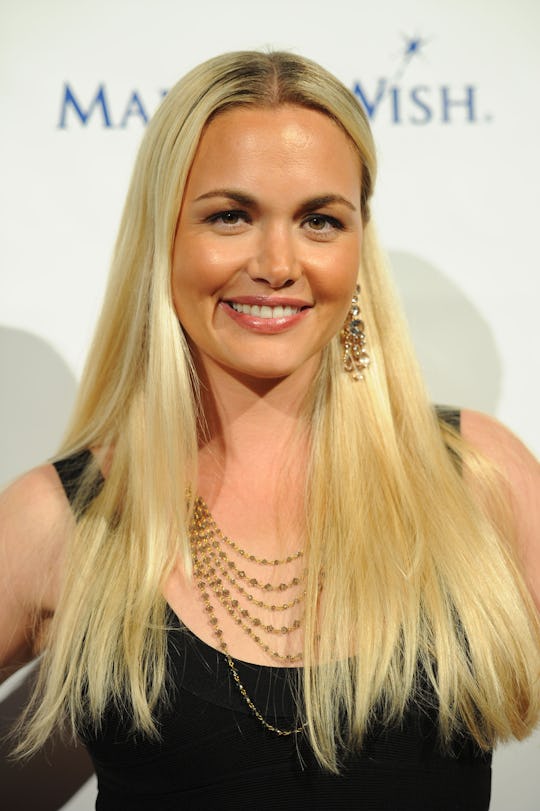 Dimitrios Kambouris/Getty Images Entertainment/Getty Images
What Is Vanessa Trump's Net Worth? This Mom Of 5 Keeps Her Cards Close
With 69 days until Inauguration Day, the spotlight has been focused on President-elect Donald Trump's massive family: The 70-year-old business mogul boasts five children ranging from 10 to 38 years of age and a whopping nine grandchildren — oh, and three ex-wives in addition to his current and fourth wife, Melania. Three individuals have joined the Trump family by marriage, including Donald Trump Jr.'s wife, Vanessa (née Haydon). A former model, Vanessa is now a full time stay-at-home mom of five. What is Vanessa Trump's net worth? Well, much like her father-in-law's tax returns, it's a bit of a mystery.
Trump Jr. and Haydon met at a fashion show in 2003 — thanks to an introduction by Trump Sr., according to The New York Times. When they met, Haydon was signed with Wilhelmina Models and had been modeling since childhood: Haydon's mother Bonnie ran Kays Models. Two years later, the pair got married at the Mar-a-Lago Club — like every other Trump child who has gotten married — in Palm Beach, Florida. Since then, they've had five children together: two girls and three boys. The 38-year-old former model is also a member of the Executive Committee of the Eric Trump Foundation, where she's also listed as a "designer and philanthropist wife."
Let's try and break down Vanessa Trump's net worth, since there doesn't seem to be any hard and fast numbers anywhere available for the former model. According to company review database site Glassdoor, Wilhemina Models salaries vary greatly. Fashion models at Wilhemina Models can make as much as approximately $150 to $350 an hour, while one annual salary was listed in the range of $95,000 to $103,000. Vanessa was a model with Wilhemina as early as 1998, when she briefly dated actor Leonardo DiCaprio, according to New York Magazine. Assuming she stopped modeling when she married Trump Jr. in 2005, that's a good seven years of modeling salary — so let's say $100,000 a year for seven years and that works out to just under three-quarters of a million dollars. Not too shabby.
Additionally, Vanessa Trump had her own handbag line, La Poshett. She was the designer for the premium handbag line made in New York, but it appears her foray into accessory design was brief, and only lasted from 2010 to 2013.
So, what does this mean for Vanessa Trump's bottom line? It seems like the best thing to do would be to look at the net worth of her husband, Donald Trump, Jr., who has an estimated net worth of $150 million.