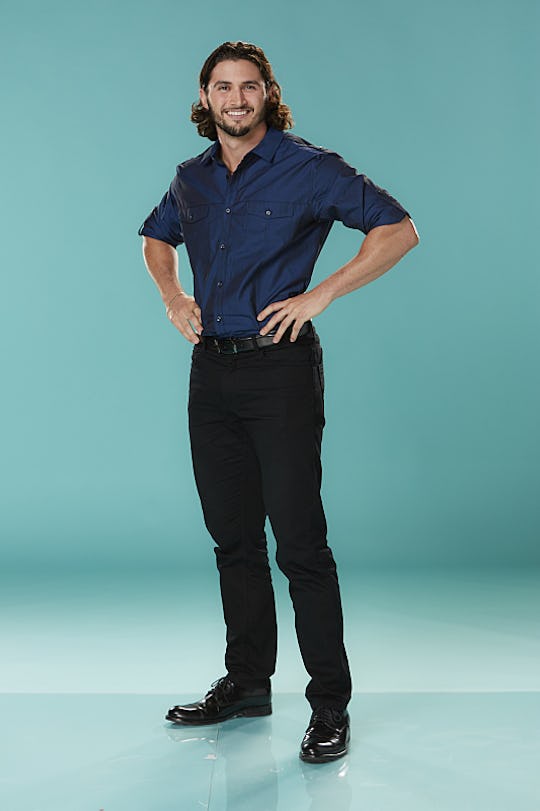 Monty Brinton/CBS
What Is Victor's Job Outside 'Big Brother'? The Houseguest Believes That "Fitness Is Life"
Victor Arroyo has had the most intense roller coaster ride out of any of the Big Brother 18 houseguests. Right out of the gate, he was a controversial player, aligning with self-proclaimed "Messiah" Jozea, Paul, and Bronte against the rest of the house. Unfortunately, the other side had the numbers and picked off the members of that opposing alliance one by one: Jozea, Victor, and Bronte were evicted in that order within the first three weeks. But Victor alone made an epic comeback, quickly dominating the house on his return. But what is Victor's job outside of Big Brother?
The 25-year-old listed his occupation as "gym manager" in his Big Brother profile, according to CBS's cast biography. The Advocate states that he is the operations manager at a franchise location of LA Fitness in his home state of Louisiana – perhaps at this location in his hometown Slidell, LA.
The importance of physical fitness is a common theme throughout the gym buff's profile – it's literally all over the place. One of the three adjectives Vic uses to describe himself is "fit," his favorite activities includes "working out," "develop my body" factors into his life's motto, and in answer to the "What would you take into the house?" question, Vic listed "all of [his] workout gear."
Perhaps even more significant was his initial plan to have his fellow houseguests think that he was "just a dumb guy that likes to lift and works at a gym" so that they would underestimate him. Clearly, that didn't exactly work out for him (pun intended).
Vic's dedication to physical fitness is also clear throughout his Instagram account. Heck, his subheader even says "Fitness Is Life." In one post, he shows side-by-side before and after shots, with a caption noting that the left pic showed his December 2014 physique (before he focused on getting fit) compared with the right pic showing his current physique as of March 31. It's a seriously incredible transformation over less than a year and a half.
Victor has done much better in the house since first being evicted back in Week 2 and quickly battling his way back into the house by defeating Glenn, his bro Jozea, Bronte, and Tiffany in the four-part Battle Back Competition. He won the Head of Household competitions two weeks in a row in Weeks 7 and 8 – after Corey took the title in Round 2 of Week 7 for the double elimination – and he's made some big moves while in control, including dismantling Paulie's reign of terror by campaigning to have Zakiyah eliminated instead of Michelle and then finally nominating both Paulie and Corey for eviction this week.
Clearly, embracing his physical prowess and beasting the competitions – along with making better alliances this time around – is working out much better for Victor (pun intended, again). There's a really good chance that he'll make it all the way through to the end, becoming the first returning evicted houseguest in Big Brother U.S. history to take the grand prize.