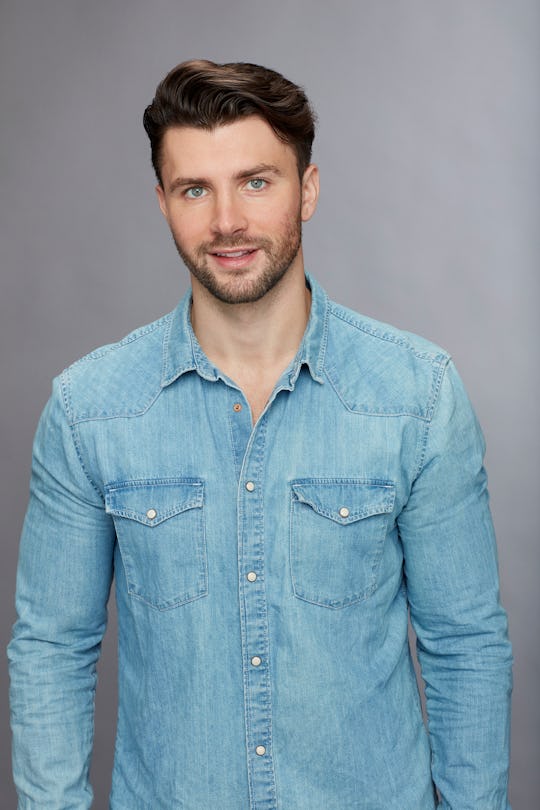 Craig Sjodin/ABC
This 'Bachelorette' Contestant Isn't Just A 'Social Media Participant'
After being blindsided and heartbroken by Arie Luyendyk Jr. on the last season of The Bachelor, Becca Kufrin is taking another chance at finding love on Season 14 of The Bachelorette. She's understandably going to be a little more cautious this time around, so the bachelors will really need to step up their game. Becca has already sent a few guys home, but one's chyron seemed to stand out more than he did. He was described as a "Social Media Participant", but what is Kamil's real job?
I'm sure most people wish they'd get paid to participate on social media, but unfortunately, Twitter can't pay your bills. And it turns out that as funny as Kamil's description was, it definitely undermined his real capacity. After a little bit of internet sleuthing, it seems that Kamil runs his own personal training service called Fit With Kam, which provides both online and in-person fitness programs. His website bio also mentions that he was a Division 1 soccer player for Iona College in NY, and he still helps train athletes with performance and injury prevention. Along with running his business, Kamil is also a fitness model represented by Wilhelmina, and it looks like he has some magazine work under his belt.
With a little digging into his Linkedin page, it looks like Kamil also has some real estate chops up his sleeve as well. He is listed as a real estate agent, and he's worked with big firms like Douglas Elliman and Keller Williams. Plus, he has a business marketing degree from St. Thomas Aquinas College, which explains why he started his own business and brand.
An upcoming celebrity in his own right, Kamil may have already worked with some of the biggest celebrities in the world. Back in 2012, he posted a picture of himself from the shoot for Madonna's "Give Me All Your Luvin" video which featured Nicki Minaj and M.I.A. While Kamil has his face covered with a football helmet in the video, I'm assuming it's still an awesome experience to have on your resume.
So why describe him as a "Social Media Participant"? On his Fit With Kam website, Kamil noted that he is an Influencer, and he has over 185,000 Instagram followers to back that up that claim. The Bachelorette producers must have thought it was a cute idea to use that as the profession in his bio, but apparently Kamil wasn't on board. In an Instagram post of his Bachelorette bio photo, Kamil frustratingly captioned:
So whatever "Social Media Participant" means 🤔for the new season of "The Bachelorette.". For everyone thinking the same thing as me 😐.👇I'll clarify this below.👇. ** I work in Real Estate .🏡 **Model & Make Custom 💪🏻Training programs for many of my followers out there in this beautiful World 🌎 that are looking to change their lives for the better ❤️amongst other things.. Now that this is cleared up have a good day! 😤😤😤 @bacheloretteabc Thank you 🙏
I would be just as annoyed as he was. When you have a lot of accomplishments under your belt, the last thing you want is to be reduced to clickbait. I'm sure the responses he got from Twitter didn't help Kamil feel any better either.
Although he didn't get much screen time during the first episode, and was eliminated in that very first round, one thing Kamil's bio did do was make him stand out. And if people question his career enough, he may get the internet buzz and traction he needs to go further in the franchise, and maybe even end up on Bachelor In Paradise.