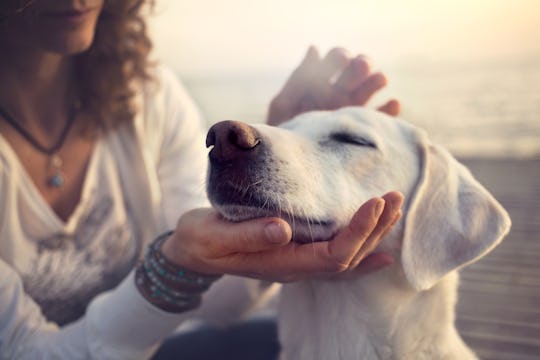 cristina_conti/Fotolia
What Kind Of Dog Mom You'll Be, Based On Your Zodiac Sign
I'm an animal lover through and through. I've always had at least one cat by my side (usually more), but I've been lucky enough to love a few life-changing dogs, too. And while I wish I had the chance to grow up on a farm or primate sanctuary, all my furry companions have helped me become the woman I am today. It's not easy to find a pet who will gel with your personality, though, which is why it's worth finding out what type of dog mom you'll be, based on your Zodiac sign.
I'm an Aquarius, which means I can be emotionally guarded... at least until I'm confident I won't get hurt. That's when a friendly, cuddly, loyal dog comes in. In my experience, dogs can help an Aquarius like me loosen up and let their guard down. It's easy to give a dog your trust and compassion, especially when you're an introvert who loves to stay at home. An Aquarius is also a passionate humanitarian and justice-seeker, which is exactly how I ended up with my first dog, Precious.
I adopted Precious at our local Humane Society after my shift cleaning cages. The note on her cage said she needed a home ASAP or she'd risk being put down and, well, I just wasn't going to let that happen. She was mostly deaf and blind and had limited cognitive function, but I knew Precious was more than capable of living a long, full, happy life. So I adopted her and took her home.
Precious helped me become a great dog mom, to be sure, but I'd like to think my abilities were also written in the stars. So with that in mind, here's what astrology has to say about the type of dog mom you'll be, should you be lucky enough to adopt a furry friend for life: