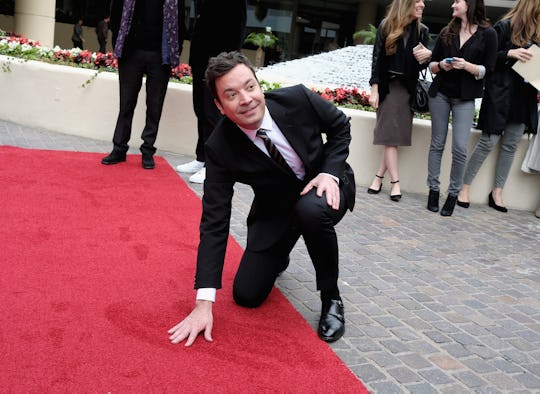 Alberto E. Rodriguez/Getty Images Entertainment/Getty Images
Police Beef Up Security At The Golden Globes
Sunday night's Golden Globe Award ceremony marks the beginning of the 2017 awards season, and the first major event of the year. With A-list, B-list, and every other kind of celebrity imaginable headed for The Beverly Hilton, the night practically guarantees that high security measures must be taken. And with technology becoming an even more easy-to-use tool, law enforcement officials aren't taking any chances this year, making use of a variety of security barriers, personnel, and more to ensure the event, and the subsequent after parties to follow, run as smoothly as possible. So what kind of security will the Golden Globes have, specifically, and what sorts of things are police warning guests about, if any?
According to Lt. Lincoln Hoshino of the Beverly Hills Police Department, his officers won't be the only law enforcement agents working the events. The FBI and the Los Angeles Police Department are joining forces, along with the Beverly Hills PD, to secure the premises, and to make sure all attendees are safe and accounted for. Hired private security workers will also be present at the event to usher guests and hopefully streamline the security process.
This isn't the first time that more intense security measures have been taken at the Golden Globes. More metal detectors and transportation requirements last year led to outrage amongst partygoers, and sparked the hashtag #shuttlegate (though, in the grand scheme of things, it was probably a good idea, all things considered).
Because the Hilton required partygoers to park at one garage, and then wait in seemingly never-ending lines to walk through one of two metal detectors to get on a shuttle to take them to the hotel, guests weren't exactly pleased. It was a stressful, time-consuming ordeal, and one that party planners hope to avoid this year.
In the wake of the #shuttlegate fiasco, event planners have prepared for the high amount of foot traffic the Golden Globes entails, and have increased the number of shuttles, as well as metal detectors, in order to make sure that guests are safe, and of course, happy.
This year, the goal is different. Keep guests, and the premises, as safe as possible, while also working to assure all parties involved that their time will be spent as efficiently as possible.
This year, as the Fox and Netflix parties will be held at a different venue, planners are confident that #shuttlegate won't happen again. However, the added security measures, along with the precarious weather conditions of the night, are sure to make this year's event a memorable one, no matter what.
Hey, as long as our favorite celebs are safe, I think it's alright to assume we're all okay with another #shuttlegate, to be honest.