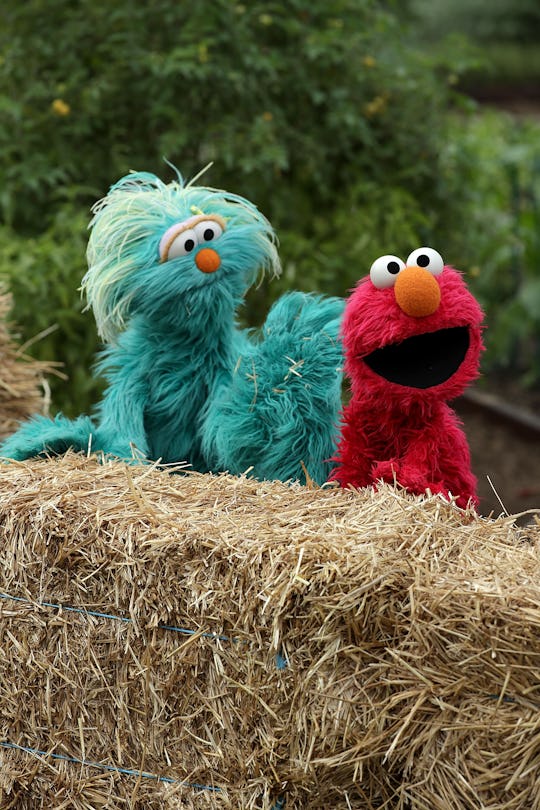 Chip Somodevilla/Getty Images News/Getty Images
Privatizing The CPB Could Hurt These Kids Shows
Creating jobs, focusing on national security — there are many things Americans want the federal government to spend time on once President-elect Donald Trump takes office on Friday. But cutting federal arts programs isn't one of them. Reports have emerged that Trump plans to eliminate the National Endowment for the Arts, and privatize the Corporation for Public Broadcasting, which funds PBS. So what will privatizing the Corporation for Public Broadcasting mean for kids (and Sesame Street!)?
Trump is looking to cut how much the government spends, and apparently cultural arts programs are high up on the list of unnecessary federal spending. That's despite the fact that cutting the Corporation for Broadcasting, a private corporation funded by the government, and the National Endowment for the Arts, will only save the government 0.02 percent of its budget, The Washington Post reported. Last year, the Corporation for Public Broadcasting received $445 million from the federal government.
Sesame Street has so many toys, DVDs, and other products based on it that even if the Corporation for Public Broadcasting were privatized, the show would be OK. Slate reported that merchandise sales are one- third of Sesame Street's funding, while The New York Times reported that only 10 percent of Sesame Street's funding comes from PBS.
But that doesn't mean federal funding isn't important. Even Sesame Street had to reduce staff during previous during budget cuts, Slate reported.
Letitia King, a spokesperson for the Corporation for Public Broadcasting, tells Romper that ending federal funding would "debilitate" the "entire public media service" — which is especially important for kids.
Most critically, public media reaches 68 percent of all kids age 2 to 8, providing educational media that's proven to prepare kids for school, especially low-income and underserved children who do not attend pre-school.
Not every kids' show on PBS can survive without federal funding, William F. Baker and Evan Leatherwood wrote for The Nation. This is especially true for newer shows such as Ready, Jet, Go!, which may not have the large fanbase or endless aisles of merchandise to support them without any money from the government.
And that's the point — PBS' kids' shows are built to educate, not to sell lunch boxes and dolls. Studies show that kids who watched PBS programs scored better on literacy tests.
And maybe I'm a sucker for nostalgia, but I want shows like Arthur, which I loved as a kid, to still be there for kids to enjoy 10 years down the road.
King tells me that stations broadcasting public programs "would have to raise approximately 200 percent more in private donations" to replace the federal investment, especially in rural parts of the country. That doesn't seem likely, given that rural parts of America have long been tied to issues of poverty. She adds:
The federal investment in public media is vital seed money — especially for stations located in rural America, and those serving underserved populations where the appropriation counts for 40-50% of their budget. The loss of this seed money would have a devastating effect.
And studies have already shown there isn't a viable substitute for federal funding to keep public broadcasting programs afloat. So basically, what happens to your child's favorite shows would be up to you. You and millions of other parents who will have to donate a few more dollars to make sure their kids have access to the shows they need and love.