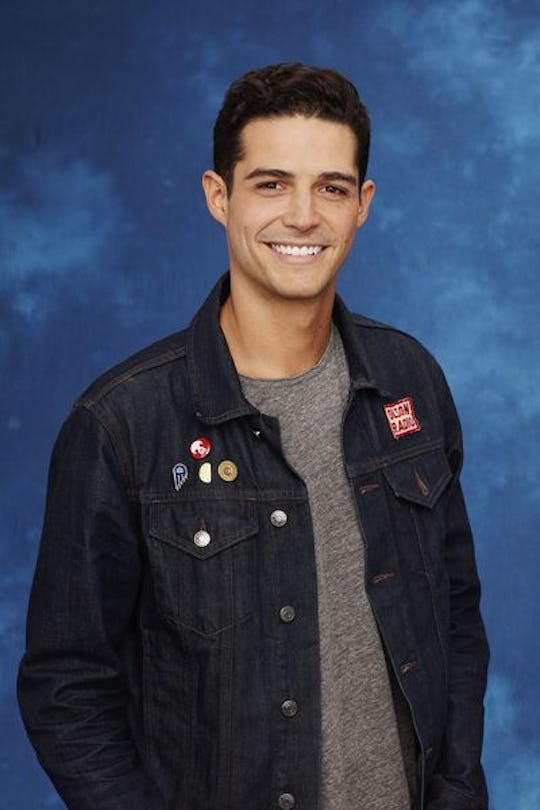 Craig Sjodin/ABC
What Radio Station Does Wells On 'The Bachelorette' Work For? Catch Him Twice A Day
With the premiere of JoJo Fletcher's season of The Bachelorette right around the corner, Bachelorette Nation all over the world are eagerly looking into the backgrounds of the guys hoping to steal her heart. One contestant, Wells, already seems to have a lot going for him. There is nothing even faintly misogynistic in his bio, his favorite movies include The Shawshank Redemption and Back to the Future II, which is respectable, and his perfect first date involves eating tacos and listening to Otis Redding on the porch with wine. He also has the advantage of having a real job. He's not a "former" anything, and he didn't list a lifestyle choice as his profession, such as "hipster." Instead, Wells is a radio DJ in Nashville. But what station does Wells from The Bachelorette work for?
He works for iHeartRadio, where he hosts the morning show on Alt 98.3, and afternoon drive on 105.9 The Rock. The morning show runs from 6 a.m. to 10 a.m., and in the afternoon he's on from 3 p.m. to 5 p.m. Which means that this guy is at work and on the air well before I've even woken up in the morning. Also respectable. Should you so choose, you can listen to Wells on the radio by live-streaming from the station's website.
Aside from classic and alternative rock, Wells appears to have two major interests according to social media, those being helping needy dogs, and tacos.
He is selling taco t-shirts to benefit the Nashville Humane Society, a perfect union of my two favorite things, tacos and puppies. Is he the perfect man? He might just be. So, if you're someone who falls for Wells on The Bachelorette, there's always more where that came from thanks to his line of work. And, if he isn't the one who steals JoJo's heart at the end of all this, maybe there's still a chance that you can fly to Nashville, call up the radio station, and go get the taco-eating, music-loving, puppy-saving man of your dreams.