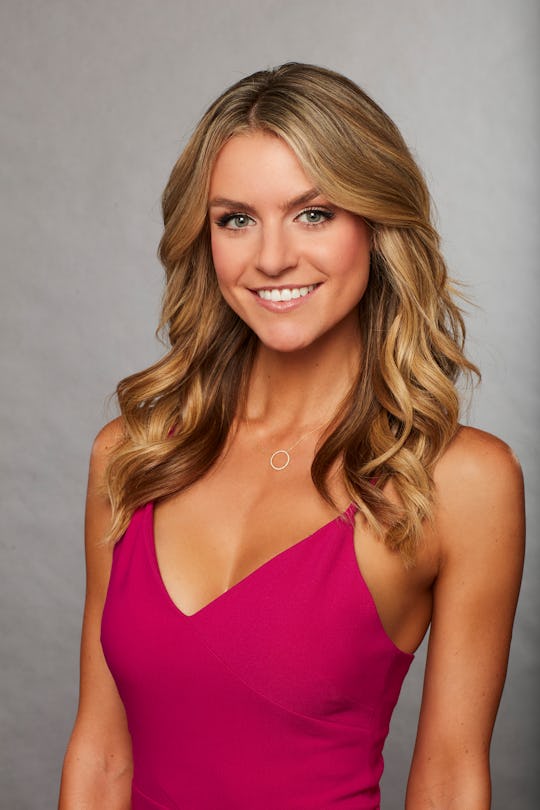 Craig Sjodin/ABC
Jessica From 'The Bachelor' Is No Stranger To Being In The Spotlight
One of my favorite things to do when there's a new Bachelor season looming is checking out the new contestants' professions. One career path that's already caught my eye for Arie Luyendyk Jr.'s season belongs to Jessica Carroll, whose job is listed as being a television host. So what show does Jessica from The Bachelor host? The 26-year-old is from Calgary in Canada, so she's quite a ways away from Los Angeles, where the show takes place and where everyone is known for wanting to be in show business. Is Jessica actually a mini-Chris Harrison? Will she one day, in Season 50, usurp his job?
I'm kidding, but television host is certainly one of the more interesting professions I've seen contestants have. According to her professional website, Jessica Carroll now resides in the states and has worked as a host for outlets like LA Live, Hollyscoop, and Afterbuzz TV. Not only that, but she does red carpet interviews and writes and produces her own entertainment news stories. Jessica's resumé is super impressive, boasting appearances ranging from award shows to sports games to television shows. In addition to that professional work, Jessica is also a blogger and vlogger, with a YouTube channel called JessicaCarrollTV with over 100,000 subscribers.
The content on her channel ranges from challenges to makeup first-impressions to hauls and try-ons. On her website she says she "loves to transform into a beauty 'guinea pig' and test out celebrity-endorsed products, as well as, share fun, feel-good fashion, fitness, and lifestyle tips with her followers."
Not only is Jessica an on-air host and YouTube influencer, but she also started her own social media site: Her website's "About" section states that "Jessica is also the host and founder of DressJessXO.com, a rapidly growing multi- platform social media outlet for the fun and trendy fashion of today. In addition, she works for a non-profit, GirlTalk Network, where she interviews a new women entrepreneur bi-monthly."
By now I'm wondering when Jessica has time to sleep, let alone audition for The Bachelor. Regardless, Jessica's ABC biography has some gems for the personality questions. Her favorite book is Year of Yes by Shonda Rhimes, and she considers her mom to be her best friend and role model. But I personally love the way she describes herself on her website:
Who is Jessica Carroll? Think PINK! More specifically, a pink Victoria Secret Sports Bra; comforting, supportive, yet willing to push you up when you're down. She's an authentic digital entrepreneur and host with a heart, who is passionate about connecting, entertaining, and inspiring her audience to be beautifully happy.
I don't know what led her to describe herself as a Victoria Secret Sports Bra, but it's inspired. Besides what I can glean from her site and her ABC bio, there's not much else about her online. Like with all the other contestants, there's no saying whether she makes it far, but I'm certainly going to root for her and her sports bra mentality.
Arie recently told ABC News that he fell in love with more than one woman on The Bachelor this season— could one of them be Jessica? "I told more than one person that I was in love and it made it hard for me. I think that I didn't really expect that," he told the outlet. "I didn't know that I had that capacity to love more than one person at a time and I think that's something that some of the bachelors go through and it's difficult. But I'm glad that I left myself open and got to experience that, for sure."
Of course, Bachelor Nation won't know until it's crunch time. Until then, I'll be watching Jessica's old vlogs and betting when she'll be challenging Chris Harrison for his gig.
Check out Romper's new video series, Romper's Doula Diaries:
Watch full episodes of Romper's Doula Diaries on Facebook Watch.