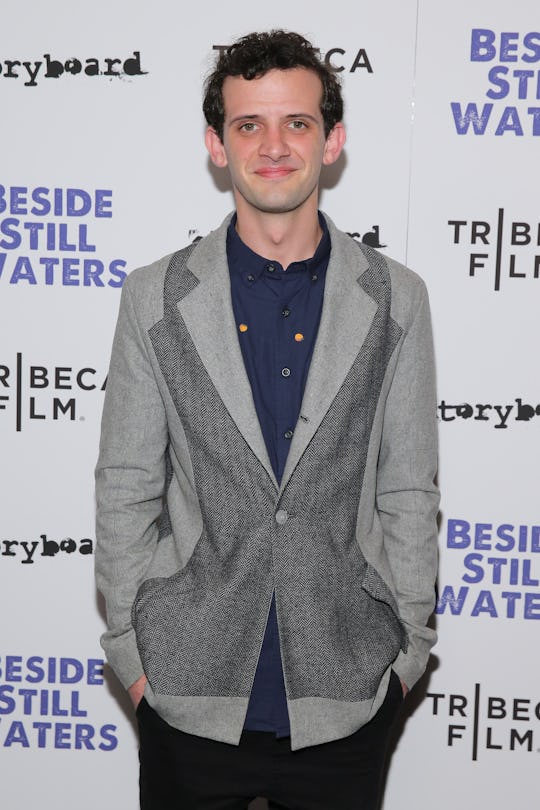 Neilson Barnard/Getty Images Entertainment/Getty Images
What Song Is Playing When Scott Comes Back To Life On 'The OA'? It Fit The Scene Perfectly
(Warning: this post contains spoilers from The OA Episode 5.) Netflix's newest series, The OA, is filled with an amazing cast, a lot of mystery, and good music. The series deals a lot with the question of death and what happens when one dies, so it's no surprise that the music does too. During the fifth episode, Dr. Hunter Hap took Scott and seemingly killed him for good, shocking the other hostages. However, Scott thankfully came back to life again and during his resurrection a sorrowful tune played that will stick with fans. So what song was playing when Scott came back to life on The OA? It's called "Downtown" by Majical Cloudz.
Majical Cloudz was a Canadian pop duo from Montreal and consisted of singer-songwriter Devon Welsh and producer Matthew Otto. Welsh started Majical Cloudz as a collaborative open project with Matthew E. Duffy in 2010 and the group released their first full-length album II in 2011. Duffy left the group soon after and Otto joined in 2012. The band released two more albums, Impersonator and Are You Alone? before they announced they would be going their separate ways earlier this year.
"Downtown" appeared on their last album, Are You Alone?, and was released as a single in October 2015. The black and white music video received over 500,000 views on YouTube and a lot of support from fans. The song definitely has a dark edge as it talks about being with someone and the idea of what would happen if one of them died. The group's fans loved the song's melancholy sound that while sounds sad also has a kind of hopefulness to it as well, which is exactly why it fit the scene of Scott's return to life perfectly.
While the song played, fans literally watched the blood flow back into Scott while Prairie and Homer continued their movements. The scars on Scott's body from his illness healed and the others watched as Scott took a lungful of air and returned to life before their eyes, happier than he'd ever been, and with more clarity about what the five of them had to do next.
If you haven't watched The OA on Netflix yet, definitely check it out. It's worth a watch and a listen.