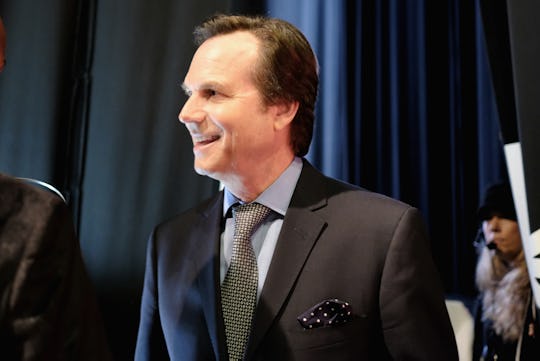 Alberto E. Rodriguez/Getty Images Entertainment/Getty Images
Details Surrounding Bill Paxton's Surgery Unknown
Emmy Award-winning actor Bill Paxton has died at the age of 61. A family spokesperson confirmed the sad news to People, stating Paxton had died due to complications from surgery. While the actor's family did confirm the loss, they did not specify what surgery Bill Paxton underwent before his death. Fans of the actor's years of work are naturally feeling curious about Paxton's sudden passing, however, his family is asking for privacy during this difficult time. Romper has reached out to Paxton's publicist for comment on the surgery and is awaiting a response
A representative for the Paxton family confirmed the actor's passing on Sunday morning. The statement described Paxton as a "loving husband and father," remembering his many years working in show business. Paxton may have grown to be a highly respected actor in Hollywood, however, many fans of Paxton may not realize he began his career working behind the camera. "Bill began his career in Hollywood working on films in the art department and went on to have an illustrious career spanning four decades as a beloved and prolific actor and filmmaker," the spokesperson said of Paxton's career, going on to describe how people would truly remember him. "Bill's passion for the arts was felt by all who knew him, and his warmth and tireless energy were undeniable."
Despite working in the film industry for 40 years, Paxton managed to live a pretty low profile life. Even if you don't think you're familiar with Paxton's filmography, the actor probably appeared in at least one of your favorite movies. He starred in many iconic films, such as Titanic, Alien, and Apollo 13. He frequently teamed up with director James Cameron and was one of two actors to appear in the director's three big franchises, The Terminator, Aliens, and Predator. He also starred in the critically acclaimed HBO series Big Love, which followed a polygamous family, with Chloë Sevigny, Amanda Seyfreid, and Ginnifer Goodwin. Paxton was nominated three times for a Golden Globe for his role as family patriarch Bill Henrickson.
The reach of both Paxton's prowess on camera and his immense likability off camera were evident as his peers began paying tribute to the late actor on Sunday. Fellow actors such as William Shatner and Cary Elwes took to Twitter to honor Paxton for his work in numerous iconic films, as well as for being known as a truly kindhearted person. Rob Lowe sent out a series of emotional tweets detailing the impact Paxton had on his life, describing the actor as a "renaissance man, raconteur, and uniquely American treasure."
Along with his undeniable film legacy, Paxton leaves behind a wife and two children. Surely more details about Paxton's death will be revealed in time, but hopefully his family's request for privacy while they grieve is respected. Our thoughts are with his loved ones as they deal with this tragic loss.